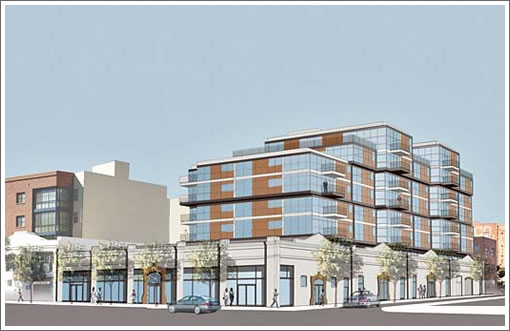 A plugged-in tipster provides an update on the warehouse to condo transformation of 72 Townsend down in SoMa:
The existing ground floor windows got a good wash yesterday and are now adorned with the news that [74] Luxury Homes are coming soon starting from the $600s. Development is by Thompson Development, hoping that that plans approved last year is what actually gets built.
And yes, "soon" is very much relative (and in this case likely measured in years).
UPDATE: Our tipster also notes the original (prior to changing developers) EIR for 72 Townsend (pdf) and wonders (as well as hopes): is this what will actually get built?