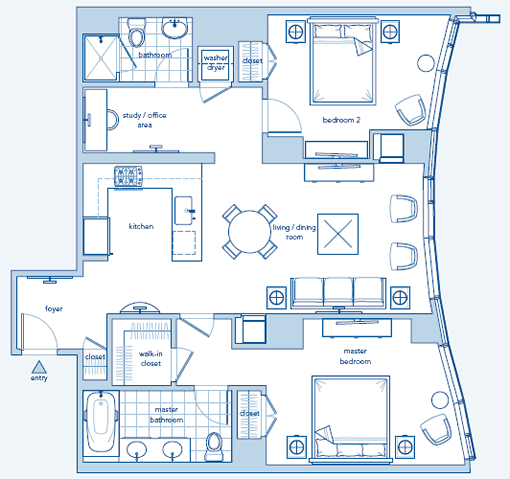 Two new listings for condos in The Infinity have hit the MLS:
∙ 301 Main #4A (2/2) 1,162 sqft – $908,000
∙ 333 Main #7G (1/1) 827 sqft – $692,000
And while neither is likely to captivate you with its views (fourth floor in the first tower and seventh floor in a mid-rise), both do offer the same location, building, and amenities as any others in the development. And if that's what's really important to you, we'll note that the dining room challenged two-bedroom (#4A) appears to be priced around $780 a square foot (and the one-bedroom around $840).
And no, we still don't have an official (or unofficial) update on total sales or availability. Readers?
UPDATE (5/11): Our thanks to a seriously "plugged-in" reader that forwards a snapshot of the actual view from unit #4A (the floor plan above).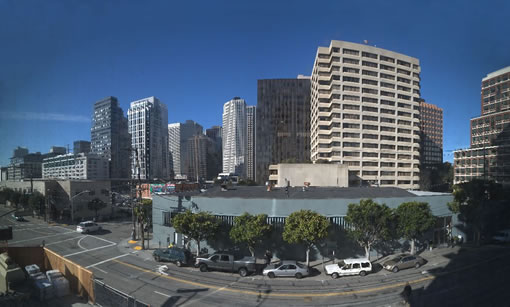 ∙ An Incomplete History Of Prices At The Infinity [SocketSite]