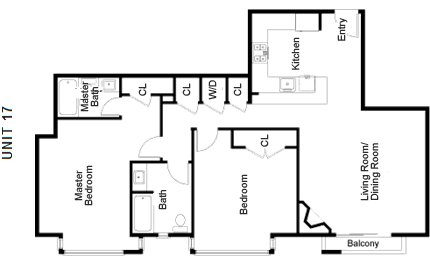 776 Tehama/1277 Howard
is now open. Decent views from the upper floors, and relatively spacious, but we're not so sure about that "luxury" moniker. Overall, we weren't terribly impressed, but then again we're probably too damn picky.
One interesting note: as far as we know, the first residential new development to employ car lifts in the garage.
∙ 1277 Howard #1 (1/1) – $519,000
∙ 1277 Howard #2 (1/1) – $499,000
∙ 1277 Howard #3 (2/2) – $749,000
∙ 1277 Howard #4 (2/2) – $769,000
∙ 1277 Howard #5 (2/2) – $789,000
∙ 776 Tehama #6 (1/1) – $519,000
∙ 776 Tehama #7 (1/1) – $549,000
∙ 776 Tehama #8 (2/2) – BMR ("SOLD")
∙ 776 Tehama #9 (1/1) – BMR ("SOLD")
∙ 776 Tehama #10 (1/1) – $559,000
∙ 776 Tehama #11 (2/2) – $739,000
∙ 776 Tehama #12 (1/1) – $529,000
∙ 776 Tehama #13 (1/1) – $569,000
∙ 776 Tehama #14 (2/2) – $759,000
∙ 776 Tehama #15 (1/1) – $549,000
∙ 776 Tehama #16 (1/1) – $579,000
∙ 776 Tehama #17 (2/2) – $775,000