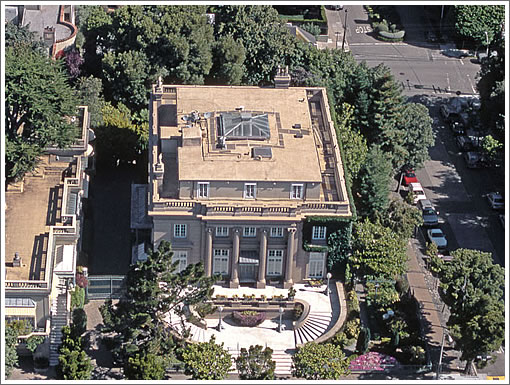 As we wrote about 3800 Washington in 2007:
Le Petit Trianon (3800 Washington) closed escrow last week. And while the contract price was not disclosed, according to a plugged-in tipster it was well over the reduced asking price of $19,500,000 (but ended up including the empty lot next door/behind as well).
Subsequent tax records suggest a total purchase price of $20,000,000 (damn our tipsters are good). And now as another plugged-in reader notes (with a bit of added color), a Notice of Default (NOD) has been filed on Le Petit Trianon with a reported loan balance of $9,178,178 on the 17,895 square foot home.
And sorry, no April fools.