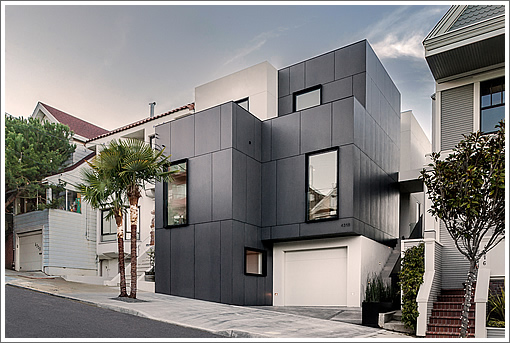 The Edmonds + Lee Architects designed Cube House at 4318 26th Street hasn't yet been listed for sale, but it is about to hit the market for $4,500,000.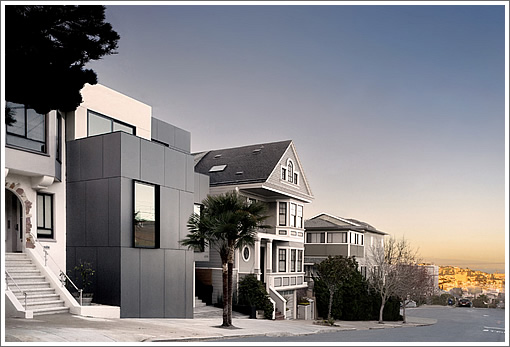 From the architects and a peek inside the modern Noe Valley home:
Organized in a geometric-like composition, the new, 3-story home has a facade of cement-board panels with concealed attachments providing a modern, yet non-disruptive contrast with the surrounding urban context.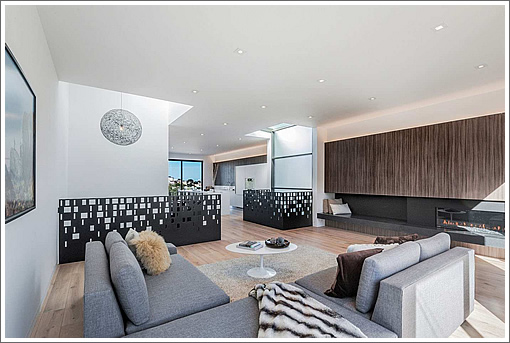 Within the interior, a centralized, architectural stair serves as the connective tissue between the different levels and acts as an anchor around which the programmatic functions of the home are arranged.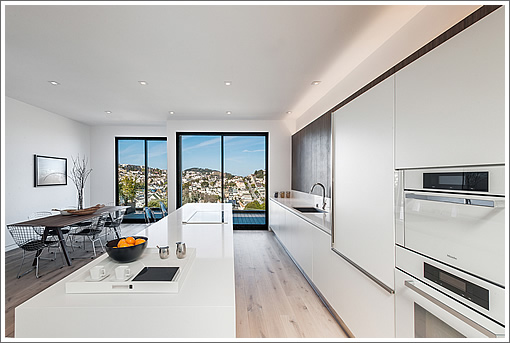 Loft-like living spaces with abundant access to natural light are placed on the upper floor to capture dramatic views and provide maximum privacy for the occupants inside.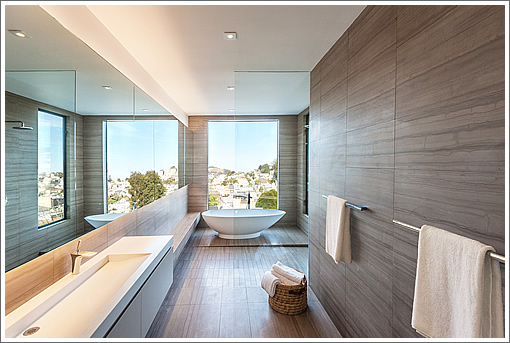 ∙ Cube House: 4318 26th Street (4/4.5) – $4,500,000 | Floor Plans [cubehousesf.com]