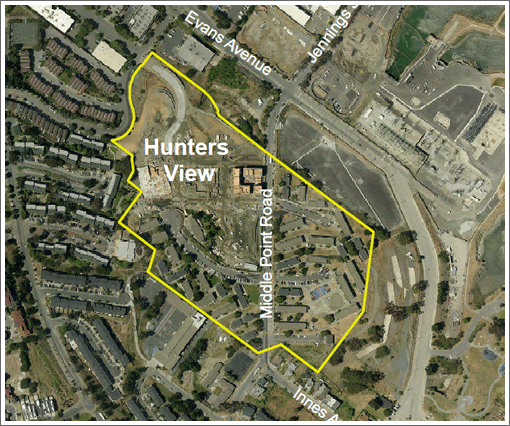 With the rebuilding of San Francisco's Hunters View public housing development having kicked-off in 2010, a resolution authorizing the issuance of up to $45 million of residential mortgage revenue bonds to finance Phase Two of the redevelopment has now been approved.
As we first reported last month, Phase Two includes the construction of 107 affordable housing units and a small park on Blocks 7 and 11 along West Point Road:
Specifically, Block 7 will include 50 units, with both apartments and row houses due to the steep topography. There will be 4 fully accessible flats, 23 adaptable flats, 1 "supervisitable" and 2 "visitable" row houses [for disabled tenants]. Also, there will be three 3-story buildings, one 5-story building and a central courtyard area.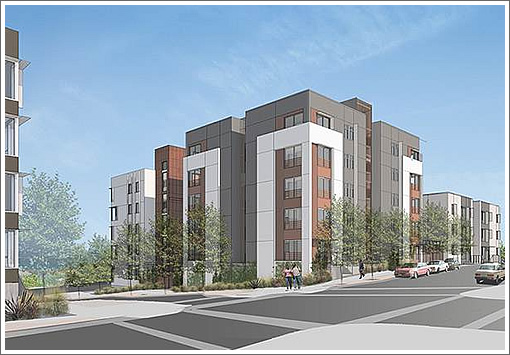 Block 11 will include 57 units—7 row houses and 50 apartment homes. Five of the flats will be fully accessible, and 43 flats will be adaptable. One row house will be "supervisitable." Interior courtyard space will be activated by podium-level planters and plots for individual gardens and gathering spaces between buildings. There will be 53 podium level parking spaces provided in both Blocks 7 and 11.
Phase Three of the redevelopment includes the building of up to 400 market rate units and a new Bayview Park: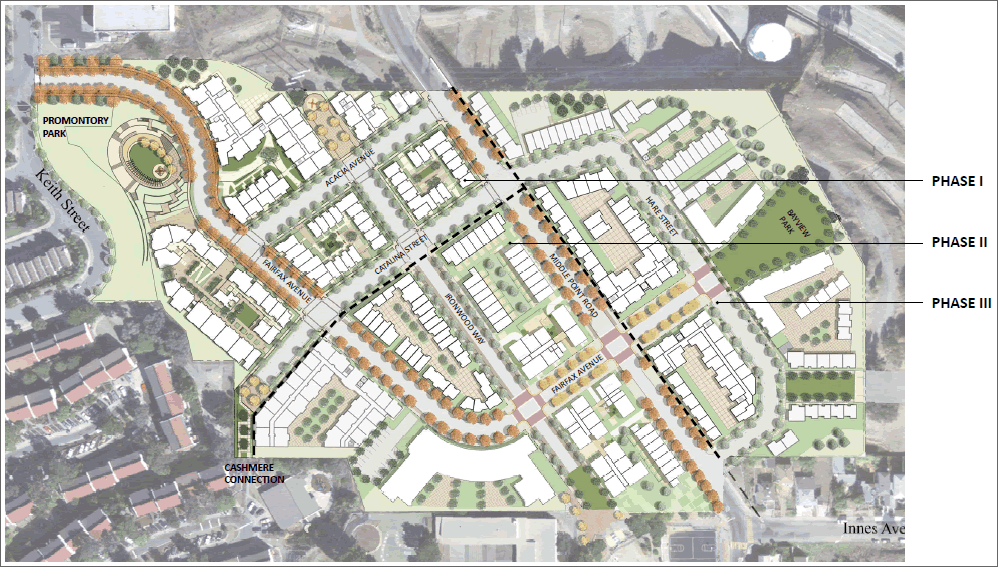 In the end, the project will replace the existing 267 Housing Authority units on a one-to-one basis, construct an additional 133 affordable units, and yield a total of over 800 units of new housing units, three new parks, and 6,500 square feet of retail space on the site.