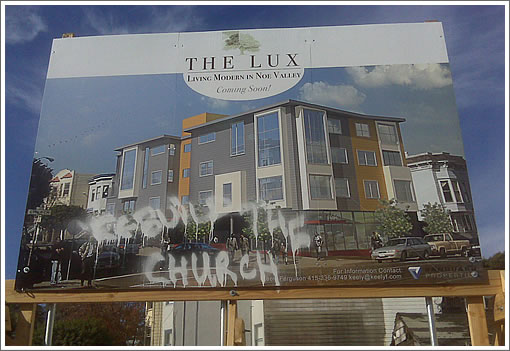 As J. Branch Development continues to beat the bushes for financing to build "The Lux" at the corner of Church and 28th Streets ("Living Modern in Noe Valley"), it's a plugged-in tipster that captures the growing restlessness of Noe neighbors ("Rebuild the Church").
Noe's "Blue Church" sat on the site until fifteen (15) months ago when the building was razed to make way for the six condo development which has stood undeveloped since.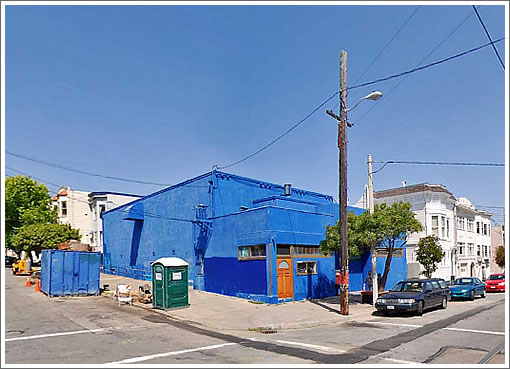 UPDATE: From the developer:
We learned that a former member of the Church placed the graffiti, out of frustration, on the sign. We are currently seeking a protective order to hopefully prevent this from happening again.
The name "The Lux" for those of you who do not know, was one of the several names of the building when it operated as a movie theater back in the early 1900's. As part of the approvals for the environmental review, it was strongly suggested that we use one of the old names and place a plaque in the lobby commemorating the building's former use as a movie theater.
Cheers.