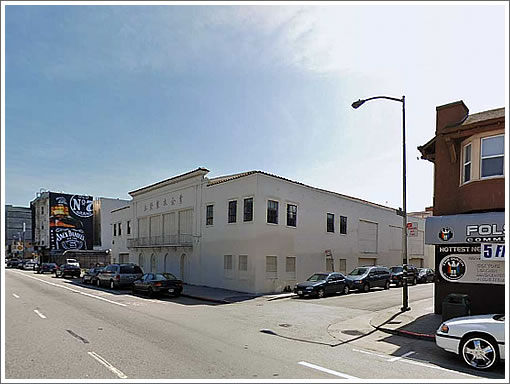 From the Mayor's Office by way of a plugged-in tipster (and SFAppeal):
Mayor Gavin Newsom announced today that the City has reached a proposed agreement with the San Francisco Museum of Modern Art (SFMOMA) for the exchange of the City's existing fire station on Howard Street in return for a newly constructed, replacement fire station on Folsom Street. The agreement allows for SFMOMA to proceed with a $480 million campaign and expansion on Howard Street, while providing the City with a modern replacement for its outdated fire station.
The agreement translates to a gift from museum leadership to the City of over $10 million. Under the terms of the agreement, SFMOMA will acquire the land for the new fire station and will design, fund and construct a new state-of-the-art station to the Fire Department's specifications. The City will deed to the SFMOMA the existing Fire Station No. 1 and a portion of Hunt Alley directly behind the station.
The new fire station will be located at 935 Folsom Street, between 5th and 6th Streets and is expected to cost over $14 million to develop.
Construction of the new station is expected to begin in 2011 assuming San Francisco's Fire Commission and Board of Supervisors approve. We will now hold a moment of silence for the previously proposed 935 Folsom Street project.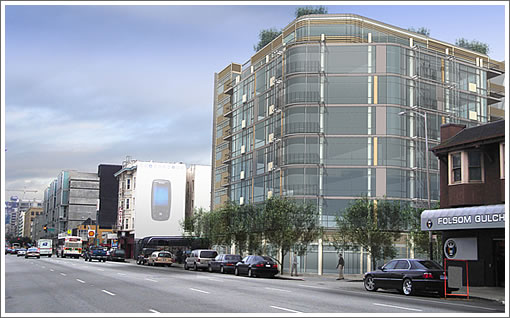 As we wrote about the site a little under two years ago:
In the news "five years ago when the U.S. Department of Justice raided the property as part of a multi-agency investigation into illegal sweatshop operations," 935 Folsom served as "a squat for about 30 punk rock anarchists" in the early 1980's. Ah, the good old days.
Once again…ah, the good old days (of unbridled condo development and easy sales).
∙ Mayor Newsom Announces Agreement with SFMOMA for Fire Station [sfmayor.org]
∙ Deconstructionist Or Cubist? MOMA To Design, Build A Fire Station [SFAppeal]
∙ From CAMP SF To CAMFS? (Contemporary Art Museum Fire Station) [SocketSite]
∙ SFMOMA Snags The Fisher Contemporary Art Collection [SocketSite]
∙ From Warehouse, To Squat, To Sweatshop, To Condos: 935 Folsom [SocketSite]