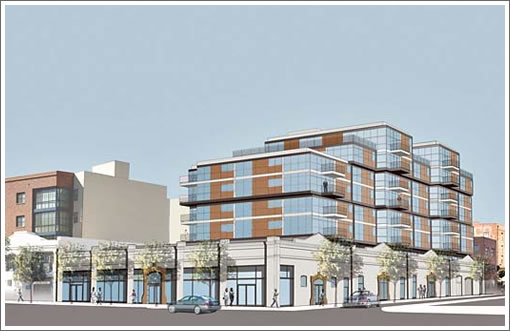 From a plugged-in tipster in 2007:
"The existing ground floor windows [of 72 Townsend] got a good wash yesterday and are now adorned with the news that [74] Luxury Homes are coming soon starting from the $600s. Development is by Thompson Development, hoping that that plans approved last year is what actually gets built."
From a plugged-in reader in 2008:
"the development is on hold. the space will be leased out in the meantime. the condo construction isn't expected for another 3-5 years now."
And from the San Francisco Business Times today:
"The developer of an approved 74-unit development project at 72 Townsend St. in San Francisco has filed for Chapter 11 bankruptcy protection."
Damn these downturns to hell.