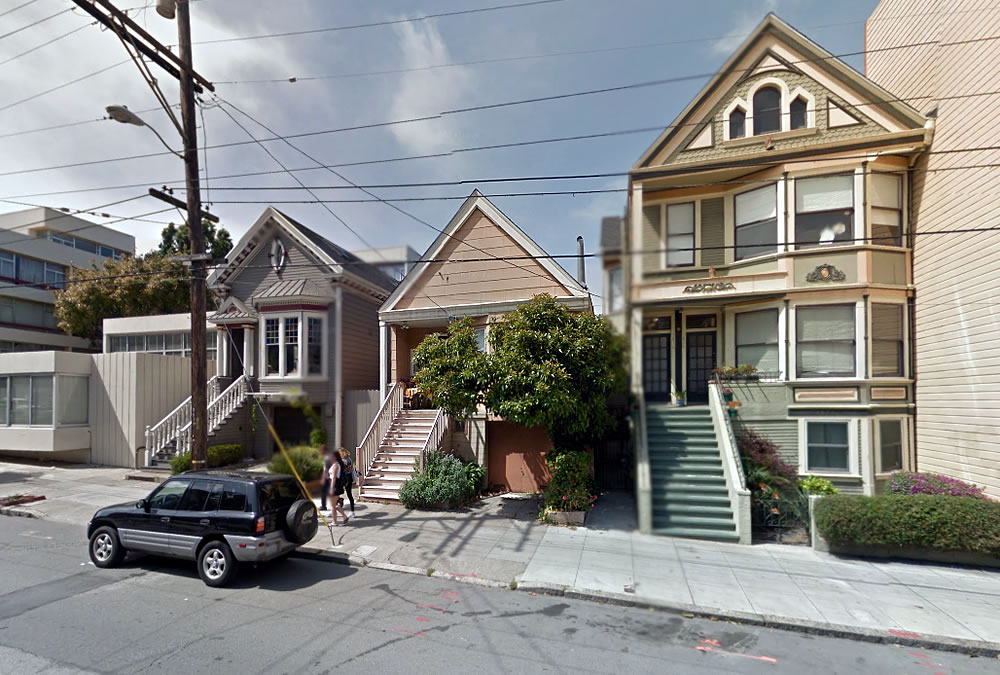 Purchased for $1.9 million in November of last year, plans to raze the little 1,200-square-foot home at 3832 18th Street, a "1900's home with period detail on [an] amazing block in Eureka Valley," are in the works.
And as envisioned by M-J SF Investments, which is effectively an arm of Vanguard Properties, a six-story building would rise up to 60 feet in height upon the home's parcel and yield 19 single room occupancy (SRO) units.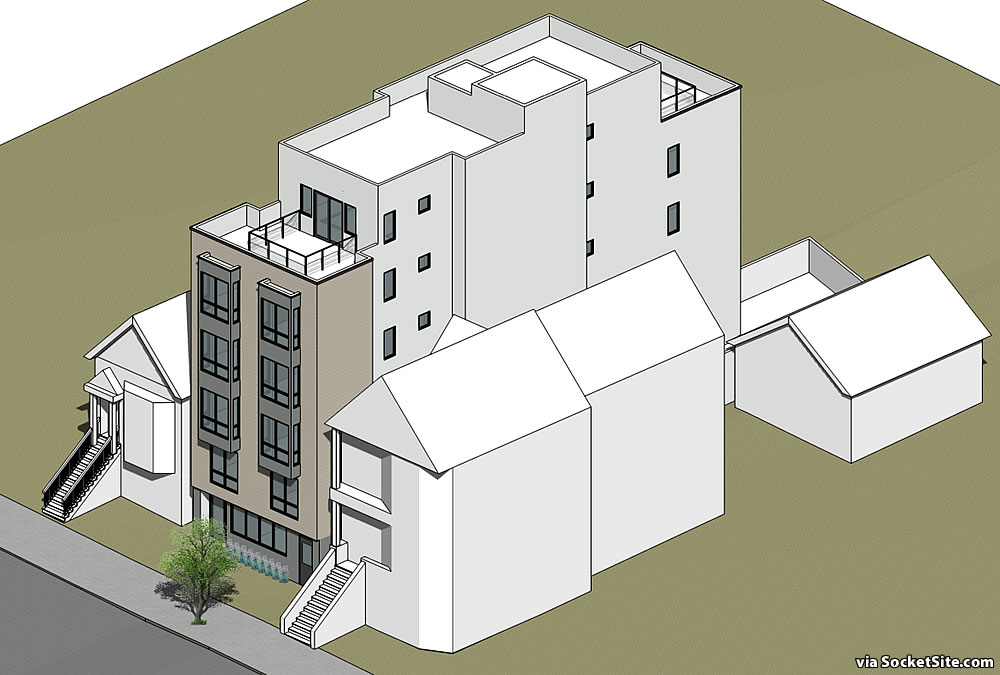 While the 3,872-square-foot parcel is currently only zoned for development up to 40 feet in height, and a maximum of four individual units, the project team is aiming to define the units as "Group Housing" (a designation which would allow for up to 14 units in a single development) and employ a State Density Bonus for the additional height and density.
Keep in mind that Group Housing units can only be outfitted with "limited kitchen facilities" (which includes a small counter space, a small under-counter refrigerator, a small sink, a microwave, and a small two-ring burner but no oven).
And in order to qualify as a single room occupancy (SRO) project, which would be necessary for the development as envisioned, none of the units could effectively exceed a gross floor area of 350 square feet (which is not the case as preliminarily designed and rendered).
We'll keep you posted and plugged-in.