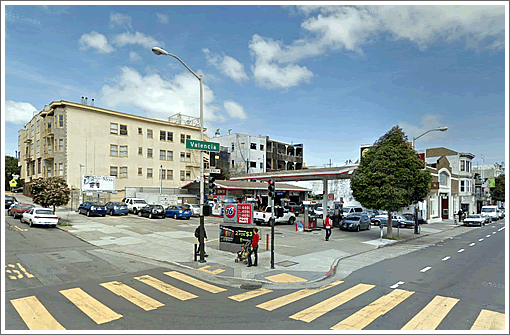 Plans to raze the existing Unocal 76 Station on the northwest corner of Valencia and 24th Streets and construct a six-story condo building on the parcel have been drafted by Ian Birchall and Associates and submitted to Planning for their consideration and comments.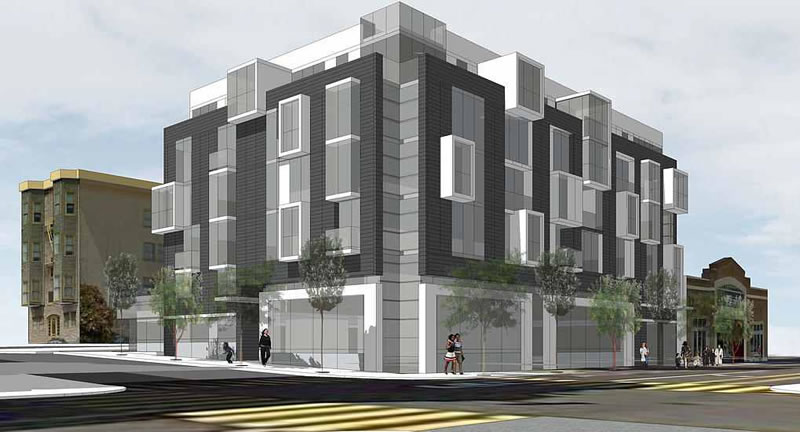 Zoned for development up to 55 feet in height, the plans for the 1298 Valencia Street site include 35 housing units atop a 3,500-square-foot retail space on the ground floor.
And yes, the gas station parcel is cater-corner to the very bus stop at which protesters first started blocking tech buses last year, protesting the gentrification of the Mission.