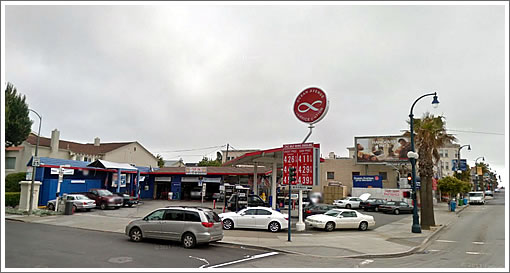 As plugged-in people have known was in the works since 2011, the plan to raze the gas station at 1490 Ocean Avenue and build a four-story building with 15 condos over ground-floor retail and 15 parking spaces has been making its way through Planning.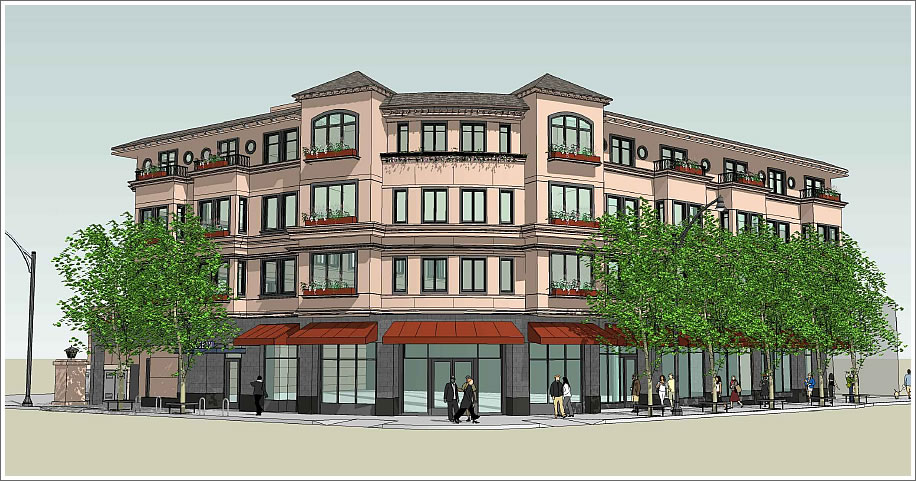 This afternoon, the project is up for approval by the Planning Commission to proceed.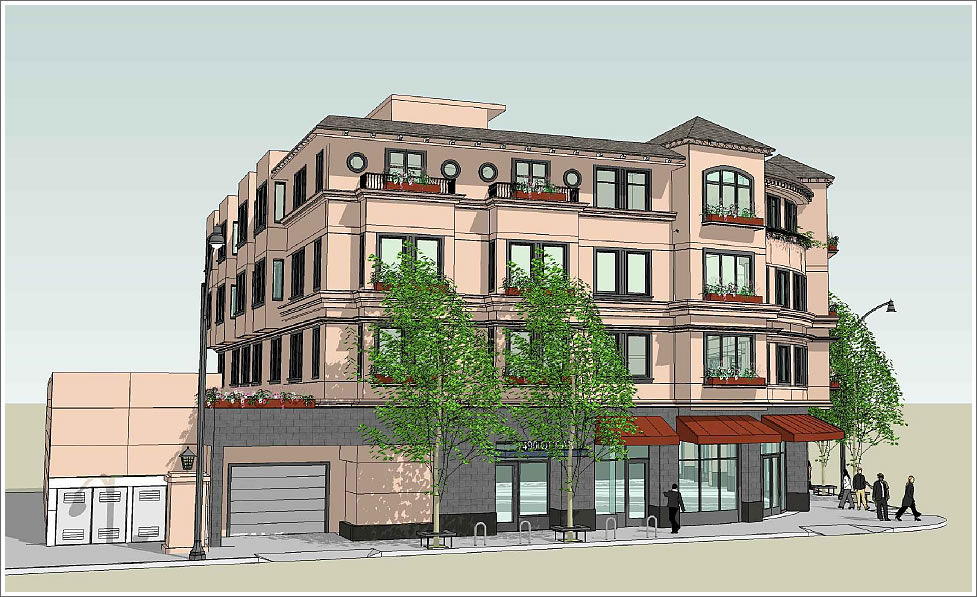 The project includes nine three-bedroom units and six two-bedrooms.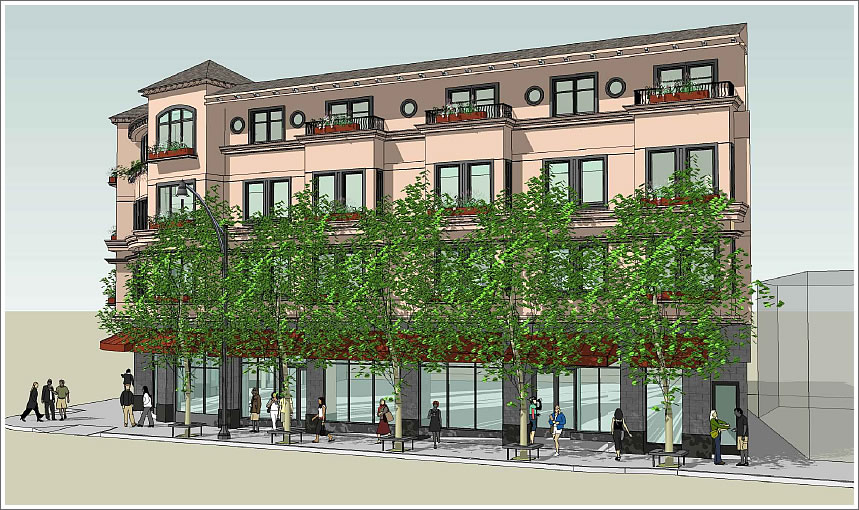 From the Planning Department which recomends the project be approved:
The project is desirable for, and compatible with the surrounding neighborhood. The additional building height is appropriate for a corner location and the building's neo-traditional style is consistent with the neighborhood which is defined by buildings from the 1920s and '30s. The project site is much larger than the average lot within the District but it is located on a prominent corner site where a larger development is more appropriate to add emphasis and frame the intersection. The façade of the project will contribute to the positive visual quality of the district, which does not possess a prevailing architectural style.
As always, we'll keep you posted and plugged-in.