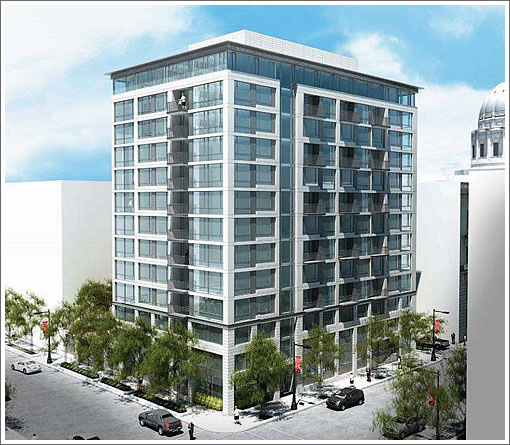 While San Francisco's Planning Department is recommending the Planning Commission disapprove Starbucks' plans to take over the retail space at 2201 Market Street, the Department recommends the Commission approve the plans for 101 Polk Street to rise.


As proposed, the Emerald Fund will dig up the 58 space parking lot at 101 Polk Street and construct a 13-story residential tower on the site with 162 rental units over a subterranean garage with space for 51 cars and 62 bikes at the corner of Polk and Hayes.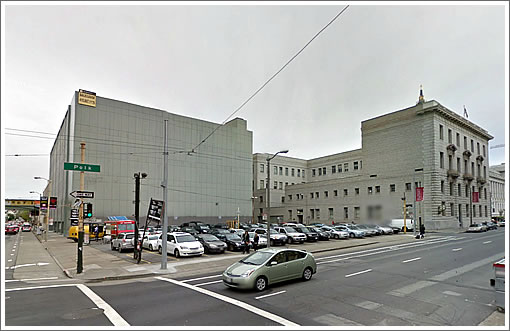 The building was designed by Solomon Cordwell Buenz & Associates to riff off San Francisco's City Hall and the adjacent Public Health Building:
While the project would be taller than most buildings in the adjacent historic district at 13 stories in height, the project is not anticipated to overwhelm adjacent district contributors, which are monumental in scale and physically substantial in appearance and design.
The proposed project design will have a textured façade utilizing a combination of glazed and solid materials along with recesses, change of materials, and projecting features to appropriately reference the characteristics of the adjacent district (click image to enlarge).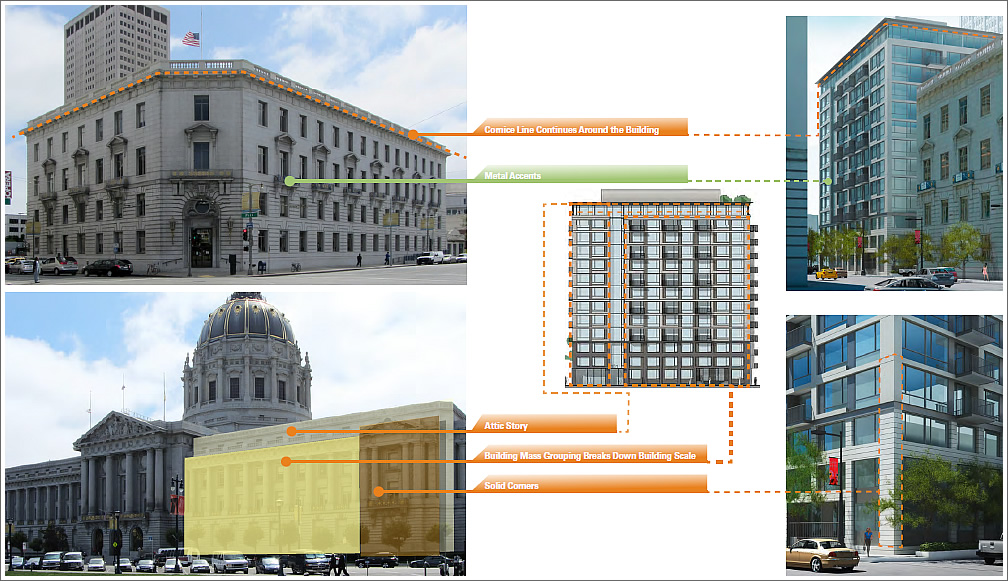 Materials at the base of the project will have a weighted, rusticated treatment to
reference similar treatments in the adjacent district.
The base will be capped with a slightly projecting belt course at roughly the same height of a similar feature on the adjacent Public Health Building. This feature breaks-up the mass of the building with a horizontal feature and references the tripartite organization of buildings in the district.
Assuming approvals and a 2014 start, the building would be ready for occupancy in 2016.
∙ Towering Polk Street Plans: 13 Stories And 162 New Rental Units [SocketSite]
∙ The Designs For 2201 Market Street And Great Starbucks Divide [SocketSite]