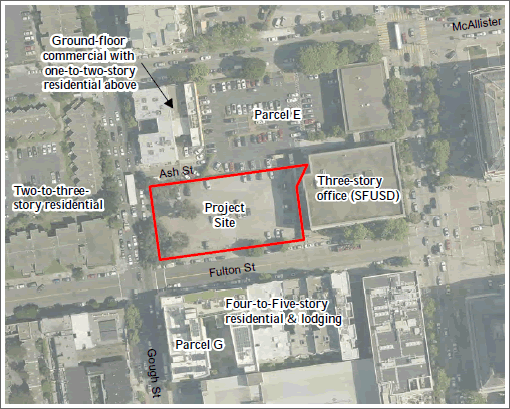 Another former Central Freeway parcel and current parking lot, upon the Hayes Valley site at 344 Fulton Street and Gough, a four-story building for the Boys & Girls Club of San Francisco and a separate six-story building with 69 dwelling units over 1,800 square feet of ground floor retail space are proposed to rise.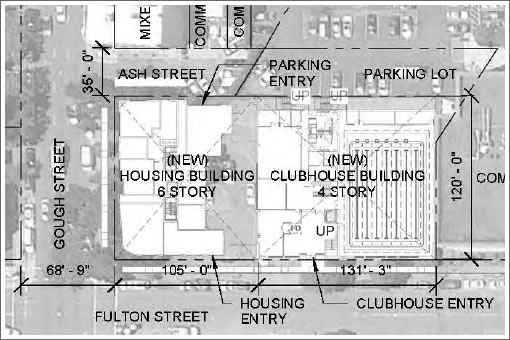 The easterly building would be a four-story building for the Boys & Girls Club containing approximately 33,500 square feet of recreational uses, including a pool, gymnasium, a game room, arts and craft space, a learning center, and other recreational and educational spaces for youth.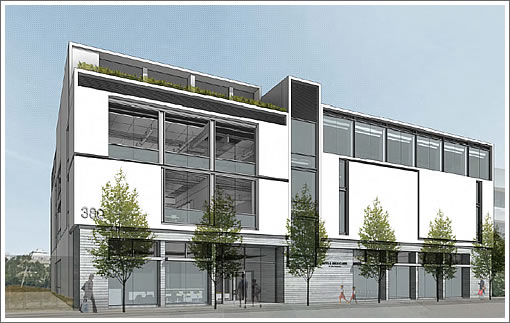 The third and fourth story of the building would house approximately 10,425 square feet of administrative office uses for the Boys & Girls Club, as well as an outdoor terrace at the fourth floor.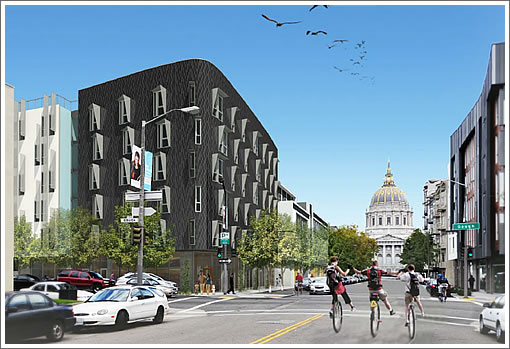 The westerly building would be a six-story mixed-use building containing approximately 69 dwelling units and approximately 1,800 square feet of ground-floor commercial uses, as well as other common area spaces that could be occupied by retail uses.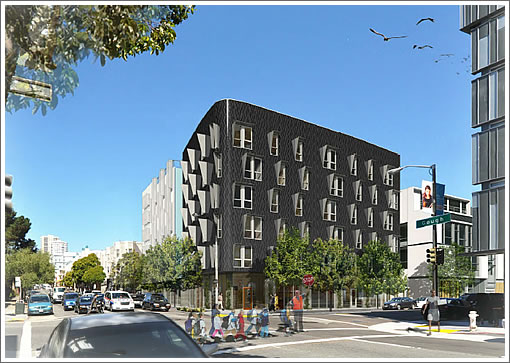 While no off-street parking would be provided for the residential uses, six tandem parking spaces accessed via Ash Street would be provided in the westerly building for use by the new Boys & Girls Club which is intended to replace the existing Ernest Ingold Clubhouse located at 1950 Page Street in the Upper Haight with a facility "located closer to the clientele served by the organization."
UPDATE: As a plugged-in reader correctly remembers, while the project sponsor prefers the black façade as rendered above, the building was re-designed in white in order to please Planning.