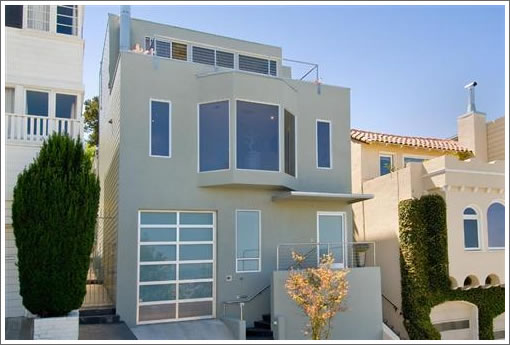 This past March we first published the following report from a house hunting reader moving to San Francisco:
On February 28, 716 Sanchez Street hit the market with a list of $2.45M for the 2100 sqft house. That comes to a whopping $1187/sqft which is way out of whack with both comps and listing in the neighborhood.
When I checked back on March 2, the listing had been "updated". The only change was that the number of square feet was removed! I suppose that's one way to make the place look more reasonably priced.
As we noted at the time, the fully renovated 716 Sanchez had first been listed for sale in 2008 asking $2,650,000 ($1,262 per square foot) having been purchased for $1,175,000 in 2003 as a much less modern 1,250 square foot home.
While we took a bit of heat for running the piece ("The price per square foot for this house is not "out of wack" [and this] posting should be immediately removed."), following our report, the list price for 716 Sanchez was reduced a few times, last asking $1,999,000.
And last week, the sale of 716 Sanchez officially closed escrow with a reported contract price of $1,900,000 (and an unreported price per square foot of $905).
∙ Price Per Square Foot Out Of Whack? Reduce Remove It… [SocketSite]
∙ And Then Reduce It Too… [SocketSite]