A plugged-in tipster delivers the news that 601 Dolores, a.k.a. the "Castle on the Park," is now in contract with an accepted offer of $6,600,000 for the 17,000 square foot property which was last officially listed for $7,490,000.
Born the Mission Park Congregational Church in 1909, 601 Dolores was purchased in 2007 and transformed into a single-family home. And as we first reported, the property returned to the market in 2008 listed for $9,950,000.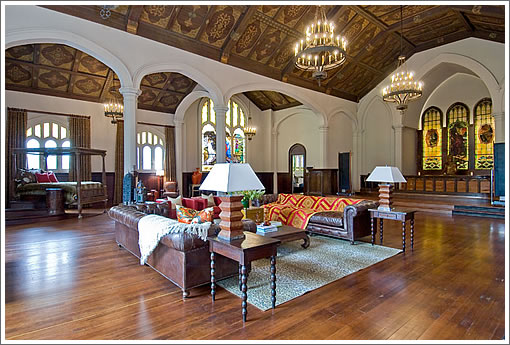 And no, it's not a high flying tech exec nor newly minted millionaire that's in contract to buy the Castle, but rather Children's Day School which plans to use the space for classrooms, a large community gathering and performance space, and offices.
The big challenge now, an "upcoming heroic and unprecedented fundraising effort this spring to close the deal." We'll keep you posted and plugged-in.