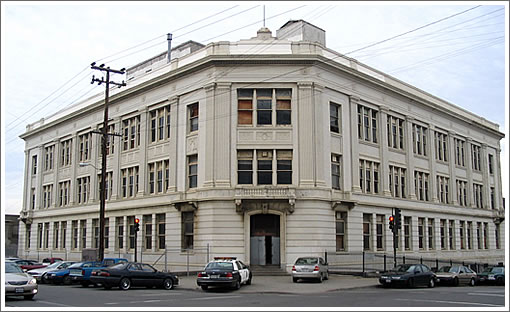 With six suitors lined up to bid on the core redevelopment of San Francisco's Pier 70, the Port of San Francisco has just opened up the interest list for the rehabilitation of six historic buildings along 20th Street.
These six [buildings] form the portal to a 69-acre historic shipyard site where a recently completed Master Plan calls for 3 million square feet of new development, two new parks along the Bay, retained ship repair operations, and a new national historic district.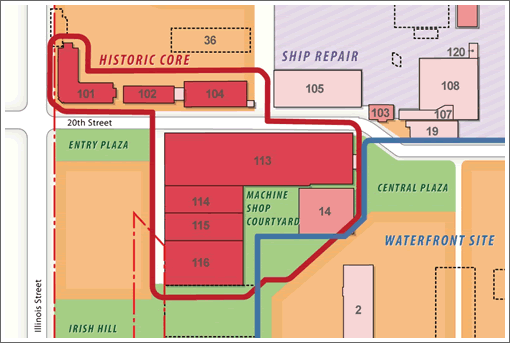 Five of six buildings were built during the earliest period of San Francisco's shipbuilding era – from the late 1880s through the early 20th century. Two were office building supporting the shipyard, the rest are industrial structures.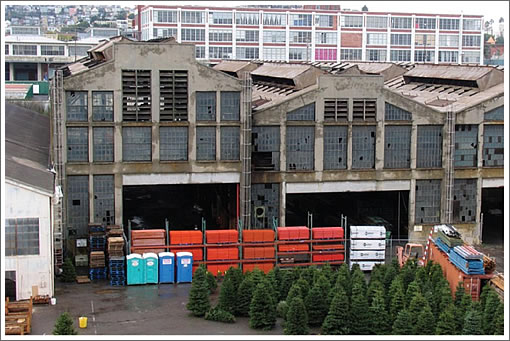 They are extraordinary, one-of-a-kind structures calling for creative approaches to reuse. The [Request for Interest] is explicitly to locate a variety of novel, interesting, lively, public-oriented uses at the entrance to the historic street to link Pier 70 to the adjacent Dogpatch neighborhood near Potrero Hill.
The historic core includes the Bethlehem Steel Office Building (Building 101), the Union Iron Works Office Building (Building 104), the Union Iron Works Machine Shop (Building 113/114), the Union Iron Works Foundry & Warehouse (Building 115/116) and the Powerhouse (Building 102) which is not to be confused with the Power Exchange.
Letters of intent are due by June 1 after which the Port will invite detailed proposals.