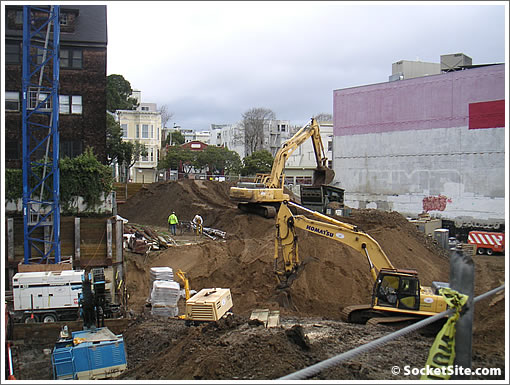 As we first reported a week ago, builder Joe Cassidy's 113-unit mixed-use project at 1844 Market Street was headed for a foreclosure sale on the courthouse steps next week with an estimated $12,329,428.48 owed.
And while a plugged-in reader noted that a lawsuit over a reneged loan agreement was to blame and forecast the property would not be lost to the bank, it's a plugged-in tipster that reports that Cassidy has just filed a Chapter 11 bankruptcy petition for the entity which owns the 1844 Market Street property ("Upper Market Place, LLC").
The filing claims eight creditors, the largest of which is East West Bank with $12,330,254 owed. Cassidy's own Granite Construction & Demolition company is also listed as a creditor with $112,500 owed.