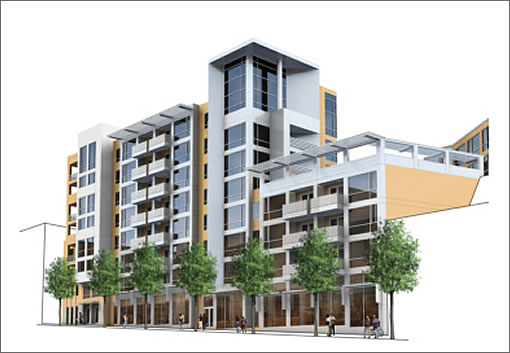 BayRock Residential secured approvals for 113 "fabulous" rental (but condo mapped) units, 90 underground parking spaces, and 5,000 square feet of retail to be built at 1840-1844 Market in 2006, but sold the project in 2007.
And while the site has long been cleared, it's also been dormant for quite some time. Yesterday, however, a tipster noticed activity and couldn't help but wonder, "Is this real?"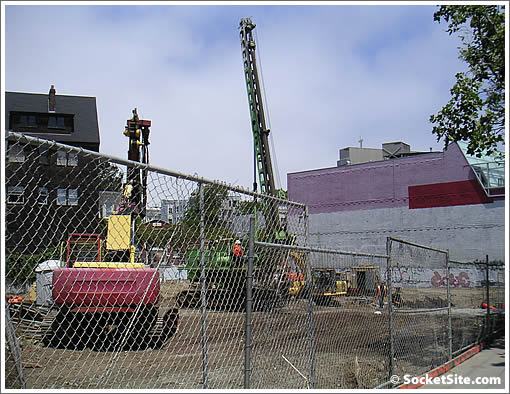 It appears so, but unfortunately we don't have any additional details. Readers?