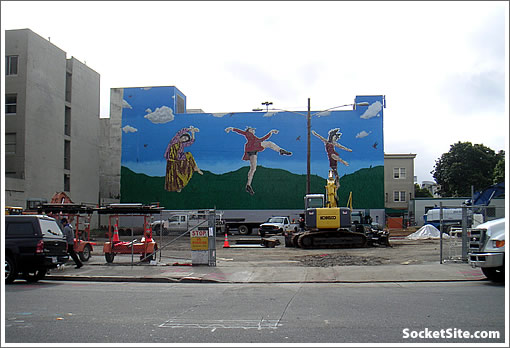 Site work has commenced at 365 Fulton (a.k.a. "Central Freeway Parcel G").
Parcel G will be a five story development including 120 studio units of housing for extremely low income, formerly chronically homeless individuals, located at the corner of Fulton & Gough streets.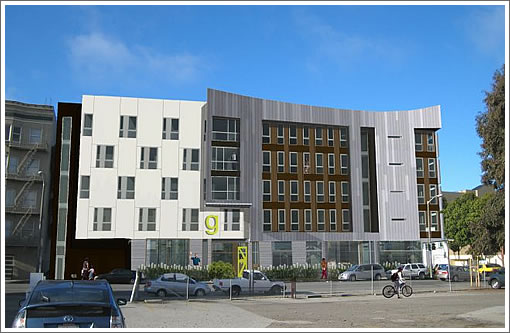 The building also includes approximately 2,680 square feet of ground floor retail commercial space, approximately 2,500 square feet of common space and 2,000 square feet of social service program space.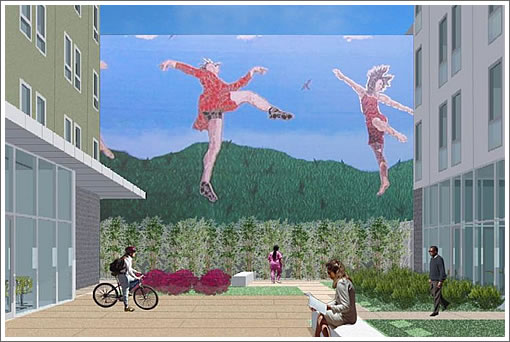 Additionally there is approximately 9,000 square feet of open courtyard and roof deck open space area.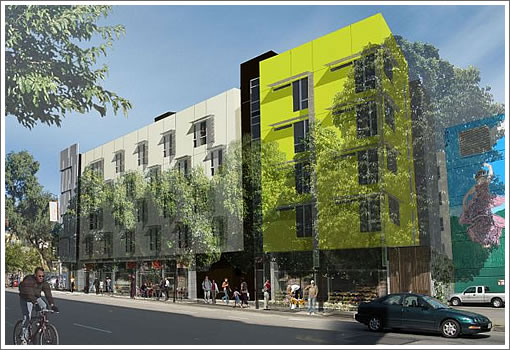 The David Baker + Partners design preserves views of the existing mural from the courtyard, through the lobby on Fulton, and from the street on Gough. No parking (except for bikes). And the yellow was a (nice) post-community input added touch.
Expect completion in the summer/fall of 2011.
∙ Development Summary Form: MHSA Housing Program Parcel G [sfdph.org]
∙ RFPs For Housing Along Octavia Boulevard [SocketSite]
∙ David Baker + Partners Parcel G Design [dbarchitect.com]