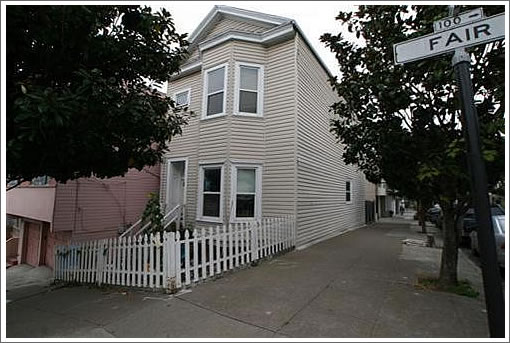 As we wrote in February:
A Bernal Heights single-family (with in-law in the basement) sales comp in May of 2006 at $980,000, 61 Fair Avenue was bought back by the bank in December of 2008 for $949,862 (suggesting a bit less than 20% was put down).
Tenant occupied with "protection status undetermined" (which could have dashed some dreams). Back on the market today and asking $760,000.
Last week after three months on the market and numerous reductions, the bank's sale of 61 Fair Avenue closed escrow with a reported contract price of $565,000, 42 percent under its comp setting sale price in 2006 (and $384,862 less than the bank had been owed).