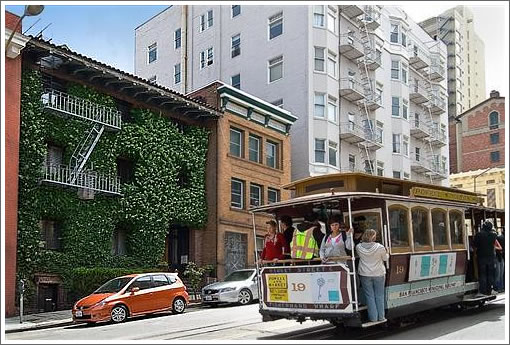 As we wrote about 1022 Powell Street (behind the vines) in April of 2006: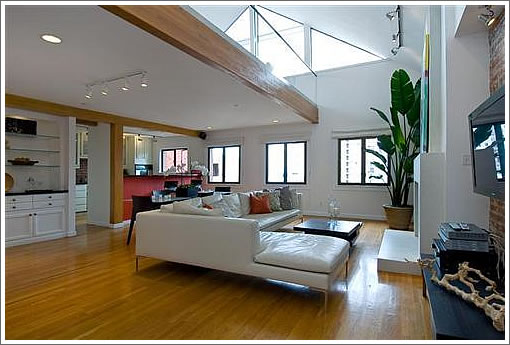 As you know, it's not often that we agree with listing hyperbole. And although we've only seen pictures (so far), we just might have to agree with the "One of a Kind Loft in Nob Hill!" claim for 1022 Powell St. #3.

Then again, we're suckers for vines, brick, open floor plans, high ceilings, natural light, fireplaces, parking, and decks with a view…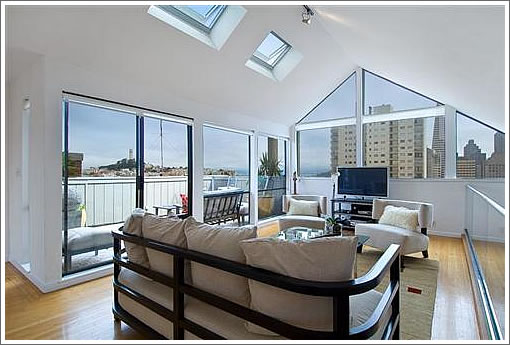 Sold for asking ($1,625,000) shortly thereafter, it's back on the market and listed for $1,395,000 today, a sale at which would represent a 15% drop below its June 2006 value.
∙ Listing: 1022 Powell Street #3 (2/2) – $1,395,000 [MLS]