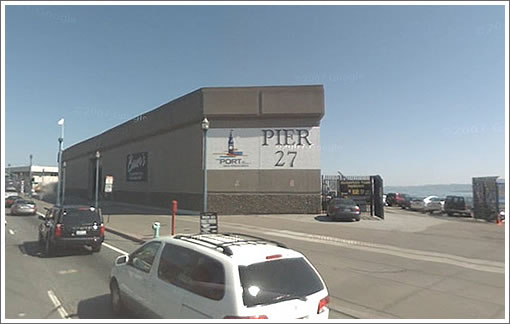 From the Examiner with respect to the Port's plan for a new San Francisco cruise terminal:
[The Port of San Francisco] now plans to take advantage of an upcoming bond sale to help fund the $40 million-plus conversion of Pier 27 from a cavernous limousine storage lot into a modern cruise terminal.

Under the latest plans, the portion of the building facing the street would be toppled to make way for a public plaza, and several surrounding buildings would be demolished or relocated. The interior of the warehouse building would be refurbished and improved with an elevated mezzanine level to allow cruise passengers to step from their ship directly into the terminal.

The most recent terminal plan calls for the Port to pay for needed infrastructure improvements without relying on the assistance of the private sector, according to Finance Director Tina Olsen.

"We're thinking, 'Why don't we act like a developer?' We'll do the investment, we'll bring in the tenants and do the build-outs," she said. "We don't need a rate of return, so perhaps we can do a development that's more palatable."
Just how hard could real estate development be these days?