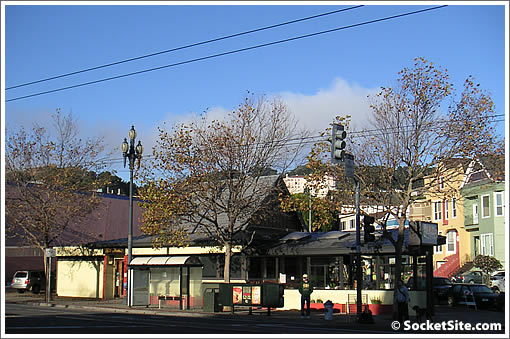 An observant tipster notices the application to demolish the Thai House Restaurant on the corner of Market and 15th streets (2200-2210 Market to be exact).
As proposed, the single story restaurant and surface area parking lot would become a ground floor restaurant and retail with 22 residential units above in 5 stories along Market, 4 stories along 15th, and with 12 parking spaces beneath (including one for car share).
Unfortunately that's about all we know about this project, but perhaps a plugged-in reader can provide the scoop on what could be an example of the Market-Octavia Plan in action.