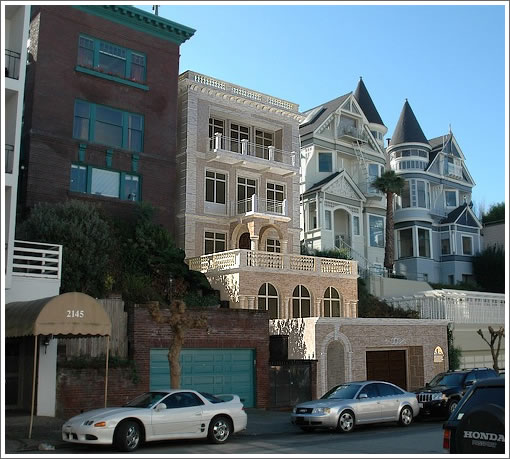 You've seen the house next door. A plugged-in Sleepiguy delivered the scoop on the lot. And now, 2157 Green Street is officially on the market in all its rendered, video, and floor plan glory. From the listing:
The only vacant lot in pacific heights with an approved permit to build a 13,500 sqft single family home. Featuring roof top swimning pool…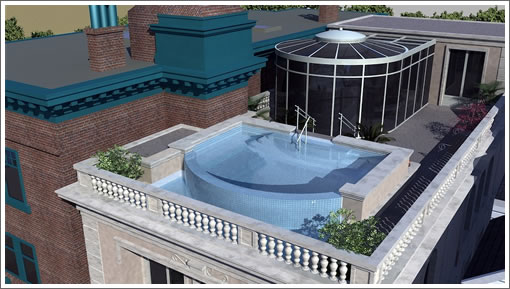 …huge parking space, home theater, glass elevator, gym, sauna and steam showers, 6 bedrooms & 8 baths. Panoramic view of gg bridge and alcatraz and more…price includes the complete construction, to be delivered in 18 months.
Apparenty they haven't given up on the project (and the lot split has been completed). In terms of whether or not 18 months is realistic, however, we'll refer back to "the chagrin of the Cow Hollow Association."
UPDATE: And to clear up any confusion, the unrendered lot (with the entrance to 2151 Green Street's elevator behind the middle tree):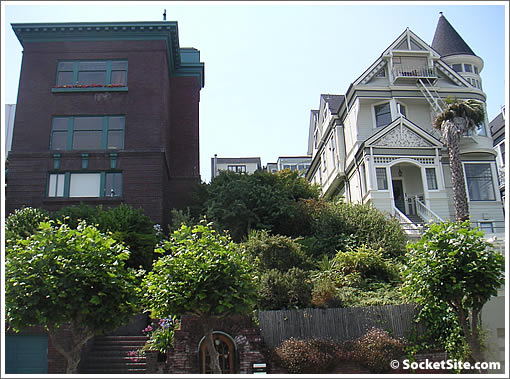 ∙ Listing: 2157 Green Street – $24,500,000 (lot, plans and construction) [2157green.com]
∙ But Hey, $550,000 Is Simply A Rounding Error To A Proper Industrialist [SocketSite]