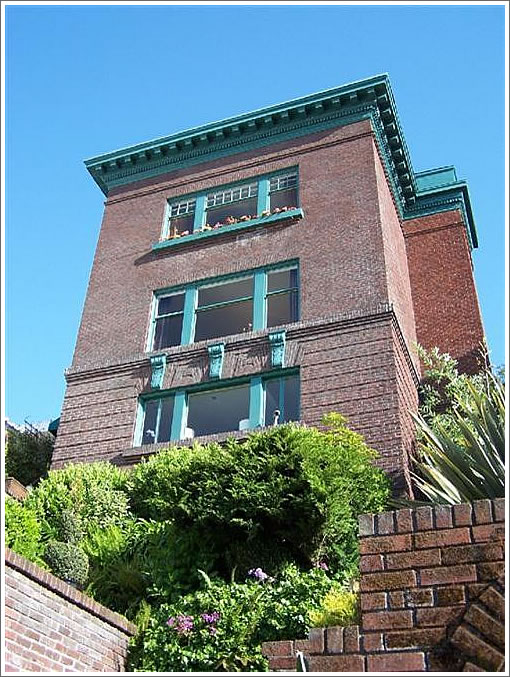 While the website and statement (with floor plans) for 2151 Green Street quote $11,500,000, the listing only asks $10,950,000 (if it's multiple choice we say go with the latter). In either case, that's simply a rounding error for any modern day industrialist.
Editor's Note: With respect to the industrialist reference, "built in 1915 for famous mining industrialist, F.W. Bradley" (of whom we've never heard). And as an aside, the woodwork inside is rather stunning.
UPDATE: And the scoop from a plugged-in Sleepiguy:
2151 Green had been unofficially for sale for years before someone bought it last fall for 9.5 million. The current owner, rather than doing a proper remodel, put in a slightly updated kitchen and lay a bunch of expensive looking, but completely incongruous, Waterworks tile in the bathrooms. The most bizarre feature is a crazy open shower and sauna in the lower apartment (yes, I said lower apartment). Now, the current owner never wanted to live in this house. He just wanted the garden next door, which is essentially a vacant lot. I'm not sure if they've already performed a lot split or just gave up on the project altogether, but at some point he wanted to build a new SFH on that parcel, much to the chagrin of the Cow Hollow Association.
∙ Listing: 2151 Green Street (6/5) – $10,950,000 [2151green.com] [MLS]