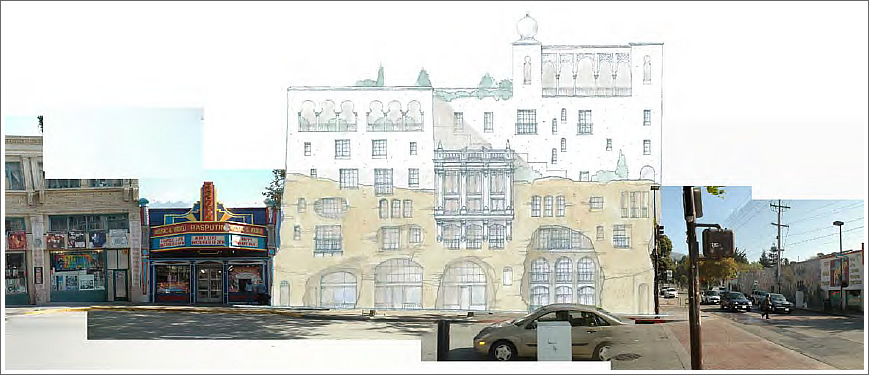 The plans for "El Jardin," the six-story Moorish fortress proposed to rise on the long vacant Berkeley lot at the corner of Haste and Telegraph Avenue are once again slated for a public hearing this Thursday.
Berkeley's Design Review Committee (DRC) provided comments on the proposed development eight months ago and requested that the applicant "look more carefully" at how the project would work with Telegraph Avenue in general and interface with its adjacent parcels.
"On January 22, 2014, staff again requested that the applicant submit revised drawings to respond to the comments offered by the DRC in June 2013, and requested that these materials be submitted by January 31 to allow time for staff to prepare a staff report to the DRC. To date, the applicant has not presented a revised design to respond to the comments offered by the DRC."
In addition, multiple requests from Berkeley's Zoning Adjustments Board staff for additional information needed to evaluate a necessary density bonus for the project as proposed appear to have fallen on deaf ears and the information has yet to be provided.
Four months ago, the parcel's owner, Ken Sarachan, had agreed to move forward with plans to develop the lot within 45 days or risk forfeiture of the land.