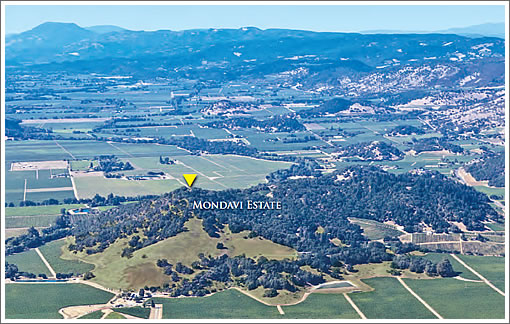 At the center of the 56-acre Napa Valley Mondavi Estate at 5681 Silverado Trail is an 11,500-square-foot hilltop two-bedroom home with a 50-foot indoor pool and flowing floor plan designed by Cliff May and featuring big valley views.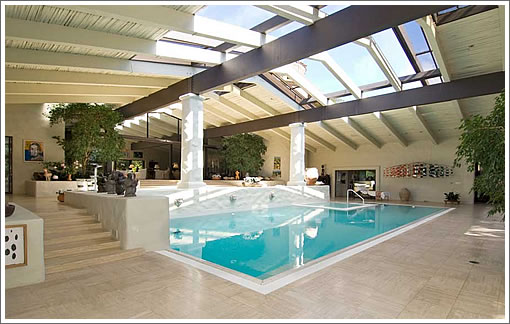 Having hit the market in early 2010 asking $25,000,000, and recently reduced to under twenty, the estate has now been scheduled for auction with sealed bids due November 16.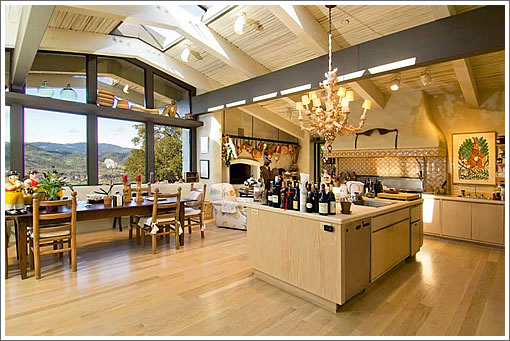 The estate will be available for viewing by appointment, but "evidence of the bidder's financial ability to close on the transaction" will be required to schedule and the published reserve price is $13,900,000, so unfortunately we're out. But don't forget those invitations to the estate warming, we'll bring a few bottles to start stocking the underground cellar.