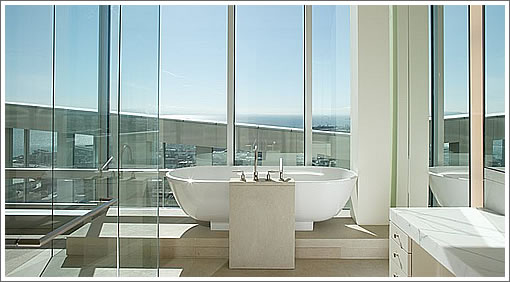 Purchased for roughly $30,000,000 as a raw shell in 2005 by local real estate developer Victor MacFarlane, listed for $70,000,000 in 2008, and last asking $49,000,000 having finished an uberexpensive five year renovation, the 20,000 square foot penthouse atop San Francisco's St. Regis at 188 Minna has been deeded back to Bank of America in lieu of foreclosure and is returning to the market priced at $35,000,000.
As a prescient plugged-in reader wrote in 2009: "I wonder if this place will win the prize for, "Most expensive foreclosure in the city." That would be a bingo!
Full Disclosure: The co-listing agent for the penthouse atop the San Francisco St. Regis advertises on SocketSite but provided no compensation for this post.