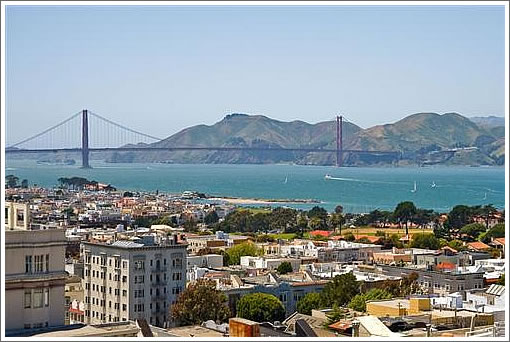 As we wrote about 1219 Lombard in May (a view from which is above):
With some rather big views from the sitting area aside the top floor master suite, 1219 Lombard changed hands in 2006 for $3,150,000 and then again in 2008 for $3,189,500.
Since then the interior has been remodeled, a loft space added, the wine room has been repurposed as a laundry room (damn that utilitarian decision making), and permits have been filed to extend the square footage of the single-family home.
All that being said, the Russian Hill home has returned to the market asking $3,059,000.
This past Friday (6/25) the sale of 1219 Lombard closed escrow with a reported contract price of $2,875,000, 9.9 percent under its 2008 price (8.7 percent under 2006) not accounting for the value of its recent remodel or new loft.
∙ Russian Hill Apples (2006) To Apples (2008) But Remodeled Since [SocketSite]