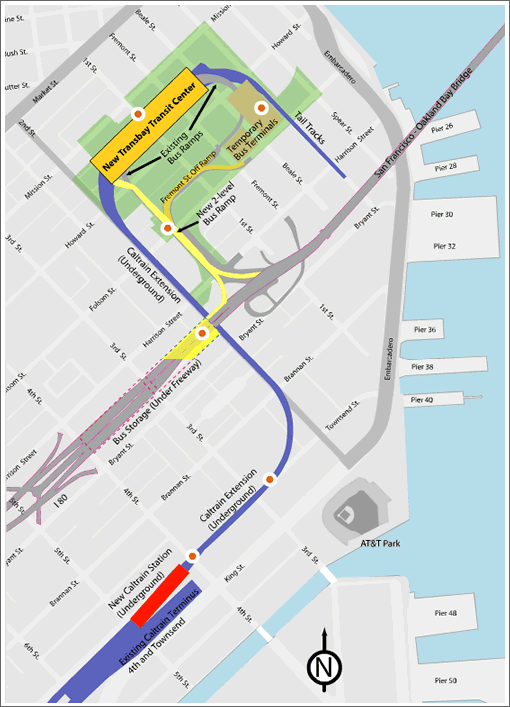 Last November Judge Quentin Kopp, chairman of the High Speed Rail Authority, spoke out against extending California's proposed high speed rail line beyond the current Caltrain station at Fourth and King. And according to the Examiner, the California High Speed Rail Authority appears to be following their chairman's lead:
California High Speed Rail Authority staff directed their environmental consultants to investigate two potential sites for a train station in San Francisco, neither of which is the planned Transbay Transit Center location, according to Andrew Schwartz, outside counsel for the Transbay Joint Powers Authority.
The sites being investigated include the existing Caltrain stop at Fourth and King and a city block bounded by Beale, Main, Mission and Harrison streets, according to Schwartz.
"We're going to be providing information to the attorney general to show that the Beale Street and Fourth and King alternative locations are not physically, technically or financially feasible alternatives to the Transbay Transit Center location," Schwartz said during a directors' meeting Thursday.