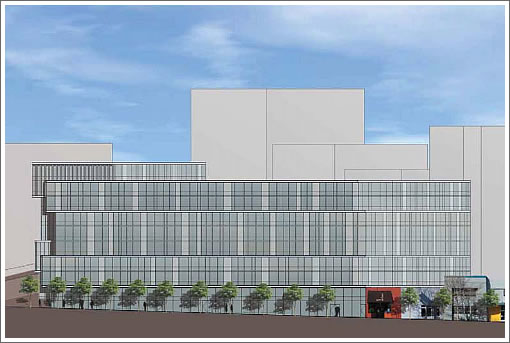 Our discussion around the shuttered 76 Station at Market and Buchanan quickly turns to the Arquitectonica design and details. And a plugged-in tipster delivers on both. From the Preliminary Mitigated Negative Declaration for the project (1960-1998 Market):
The proposed project would involve the replacement of all existing uses on the site with a nine-story, 85-foot-tall mixed-use building totaling approximately 146,800 gross square feet in area, including ground floor parking.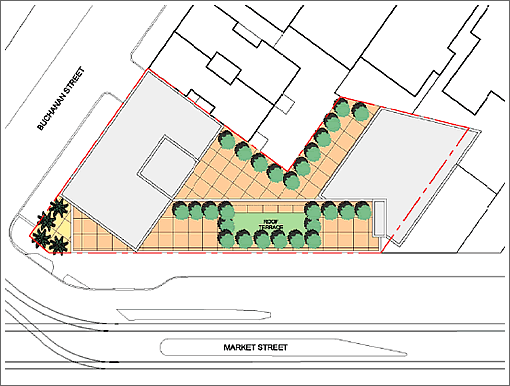 The proposed building would include approximately 108 condominium units, 86 off-street parking spaces located on the ground floor and in two below-grade garage levels, and three ground-floor commercial spaces totaling 8,150 square feet. Off-street parking would be accessed from Buchanan Street.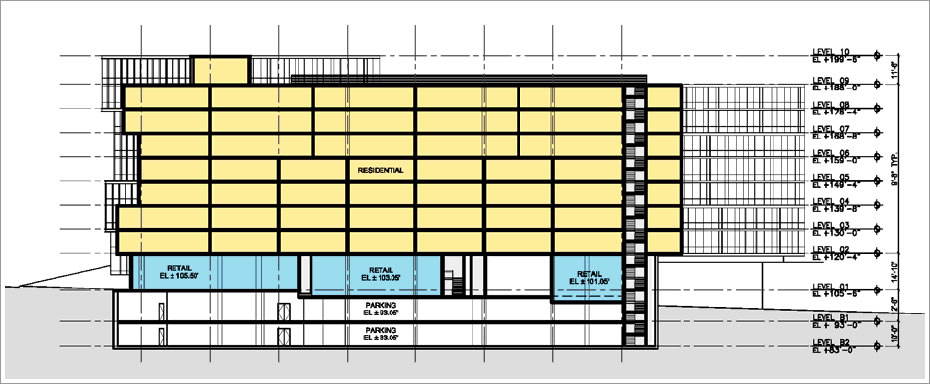 A tip of the hat to our tipsters. And as always, we'll keep you posted and plugged-in.
∙ Movement On Up To 115 Housing Units At Market And Buchanan? [SocketSite]
∙ 1960-1998 Market Street: Preliminary Mitigated Negative Declaration [SFGov]