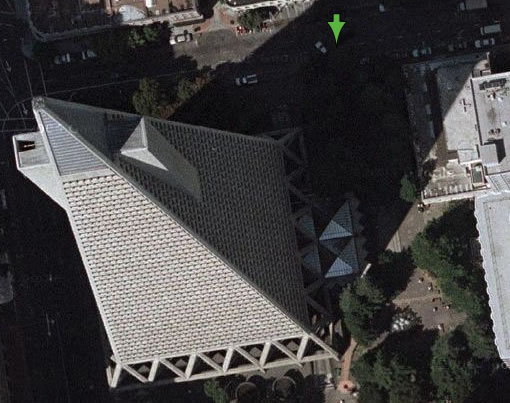 According to J.K. Dineen at the San Francisco Business Times, "Transamerica Pyramid owner Aegon Group has tapped Lowe Enterprises to develop a 38-story condo tower on a vacant lot [555 Washington] adjacent to the financial district landmark."
Lowe is proposing a 248-unit building that would trigger a redesign of the Pyramid Center, a complex that includes the Transamerica Pyramid, 505 Sansome St. and Redwood Park, the half-acre cluster of soaring redwoods at the northern edge of the financial district. Under the proposed project, the gated redwood grove would be expanded and opened up to the public, while ownership of the park would be transferred to the city. In addition, Mark Twain Alley, a dead-end which cuts from Sansome Street into the park, would be converted into a pedestrian piazza, with ground-floor restaurants spilling out from the new condo tower and other buildings along the alley.
The design is being led by HellerManus Architects. Any "plugged-in" tipster's care to leak liberate some initial sketches/renderings?