The list price for Halsey Minor's 18,000 square foot Presidio Heights mansion at 3800 Washington Street has just been cut by $1,994,000 (10%). Now asking $17,995,000 for the mansion, adjacent 2,600 square foot guest house, and the undeveloped lot behind.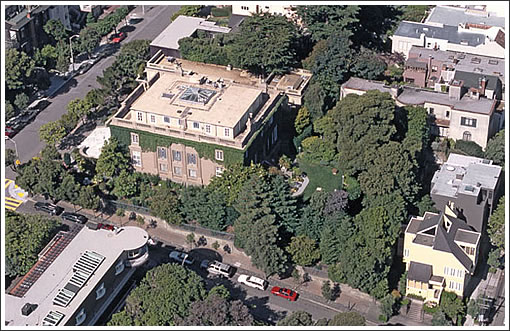 Having topped the list of the Top 500 Delinquent Taxpayers in California last year, Mr. Minor soon thereafter filed for Chapter 7 bankruptcy, listing liabilities of $50 million to $100 million and assets of $10 million to $50 million.
Minor purchased the asset turned liability at 3800 Washington for $20,000,000 in 2007.