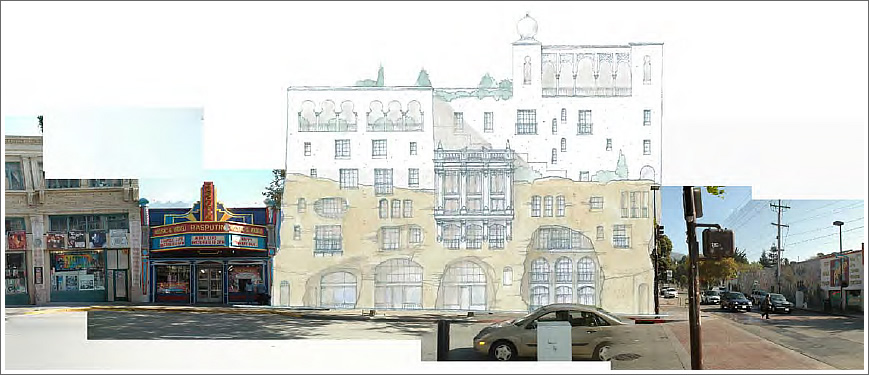 With the owner of the long vacant lot at the corner of Haste and Telegraph in Berkeley having settled a lawsuit with the City in October, agreeing to move forward with plans to develop the lot within 45 days or risk forfeiture of the land, Ken Sarachan is moving forward with plans to build a six-story Moorish fortress on the site adjacent to Rasputin Records which Sarachan also owns.
The proposed "El Jardin" development at 2501 Haste includes the demolition of the retail building at 2433 Telegraph and the construction of 79 dwelling units over 30,356 square feet of commercial space with the 69-foot high building rising over, and "carved" out of, a base of sculpted concrete rock: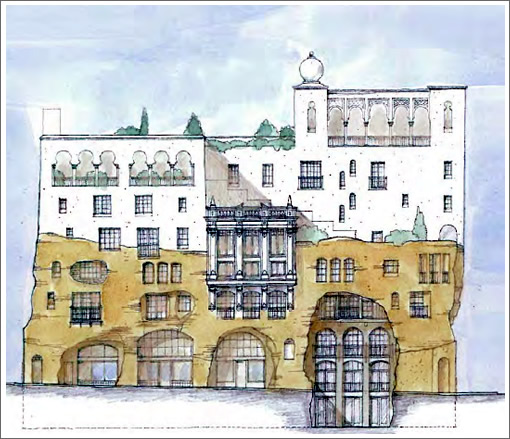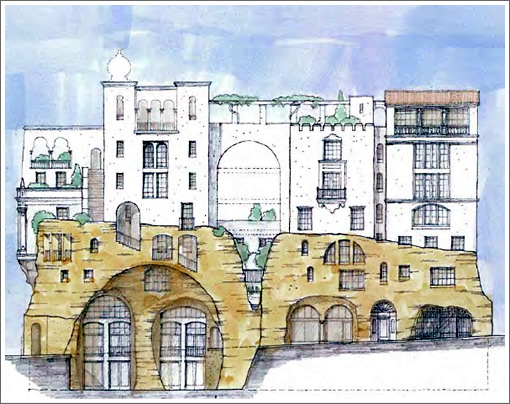 On the agenda for Berkeley's Zoning Adjustments Board tomorrow, a public hearing on the project with a chance to provide comments, of which we expect there to be a few.
Earlier this year, Berkeley's formal Design Review Committee deemed the concept "fun" but wondered how the building works with Telegraph and noted that the development is "too large for the neighborhood," recommending that its height be reduced by one floor.