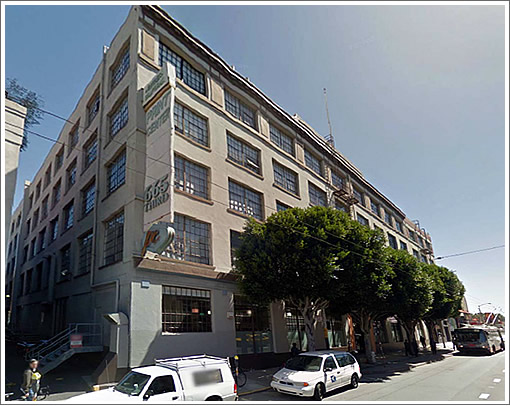 Built in 1916 and designed G. Albert Langsburgh, the five-story MJB Coffee building at 665 3rd Street is technically still a print shop which is not legally zoned for office use.
Having been used for offices since at least 2007, however, the building's owners have applied to legitimize its use, creating a Historic Building Maintenance Plan in order to clear the way for the conversion of the building which was rejected in 2012.
The conversion would require at least four showers and a locker room to be added to the building per San Francisco's Planning Code, but the building's owners plan to seek an exemption and provide access to a health club or other facility within three blocks of the building at no cost to the tenants. Founders Den members take note.