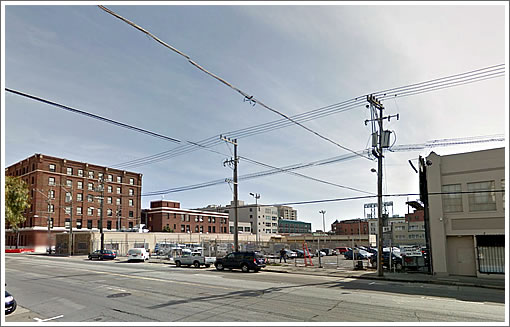 As we first reported earlier this year with respect to the proposed development of the parking lot at the corner of Brannan and Stanford down in South Beach:
Currently a 94-space parking lot down near the ballpark, plans to build a five-story building with roughly 100,000 square feet office space over either 7,000 square feet for ground-floor retail/restaurant use or additional commercial space at 345 Brannan Street have received a Preliminary Mitigated Negative Declaration from Planning [which is good thing if you're the developer].
A 4,000 square foot roof deck for tenants would be constructed atop the 65-foot-tall building while an underground garage for 26 cars would be built below.
Assuming approvals from the Planning Commission, and no extended delays or appeals, construction on the proposed 275-foot deep building is currently scheduled to start this summer and last for ten to twelve months.
While the summer start was missed, and construction will likely take closer to eighteen months, this week San Francisco's Planning Commission is slated to approve the project which has been tweaked to coordinate with the approved design for the adjacent development at 333 Brannan.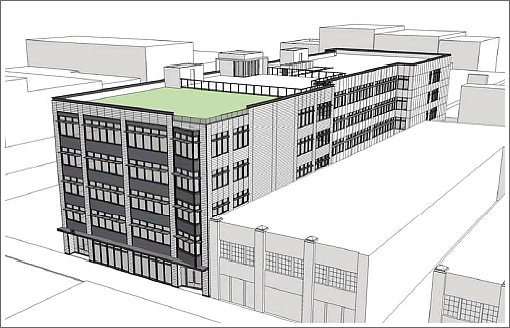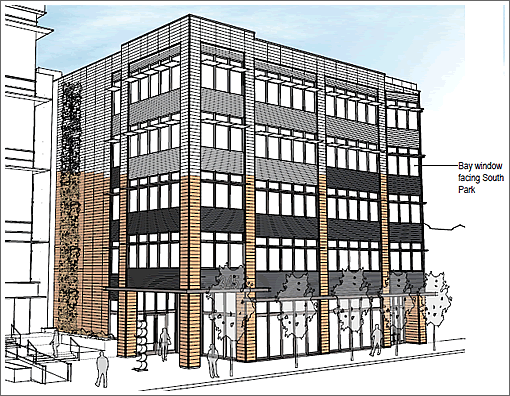 The developers of 345 Brannan Street have also agreed to apply for and construct a parklet in the area in front of the existing Brannan Street curb cut if approved: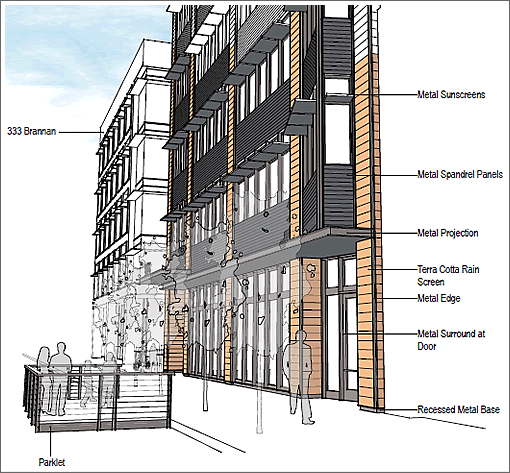 ∙ Parking Lot And Development Alert: The Designs For 345 Brannan [SocketSite]
∙ Designs For 333 Brannan And Millions For The Neighborhood [SocketSite]