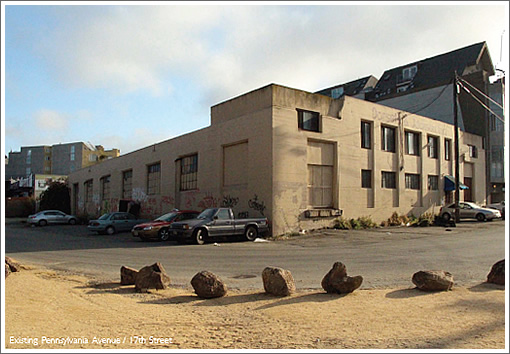 As proposed, the single-story Potrero Hill warehouse at the corner of Pennsylvania Avenue and 17th Street will be razed and two residential buildings will be built upon the site.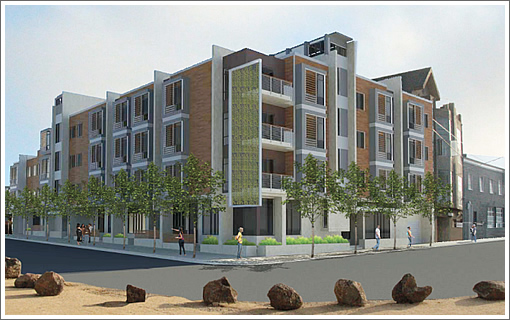 The building to be known as 1001 17th Street would be 4-stories and 48-feet tall with 26 condos and a ground floor garage for nine (9) cars and 28 bikes. The sister building at 140 Pennsylvania Street would be 4-stories and between 40 and 48 feet tall with 11 condos and a garage for 8 cars and 11 bikes. The proposed condos average 800 square feet.
An earlier plan for the site called for a four-story commercial building with retail on the ground floor and 57 parking spaces underground. San Francisco's Planning Commission is set to approve the revised plans this week.
As plugged-in people know, plans to build 45 new units on the parking lot across the street at 98 Pennsylvania Avenue are in the works while the approved 468-unit Daggett Place development is a block away at the corner of 7th and 16th Streets.