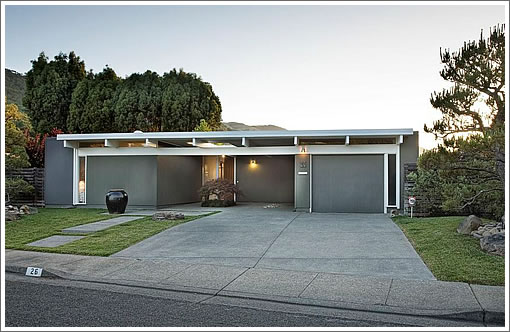 As we first wrote about the modern Marin home at 26 Oak Mountain Court four years ago, it's a Claude Oakland designed Eichler in Lucas Valley which was constructed in 1963.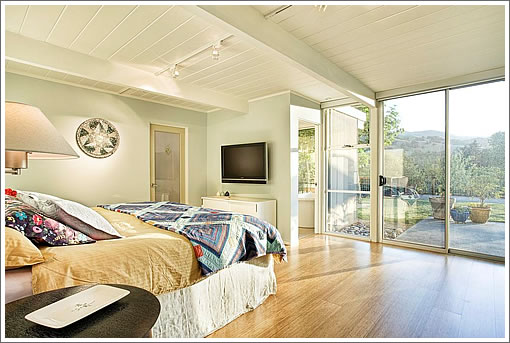 Renovated and expanded to roughly 2,400 square feet, modern lovers might want to keep looking while Eichler purists should probably look away: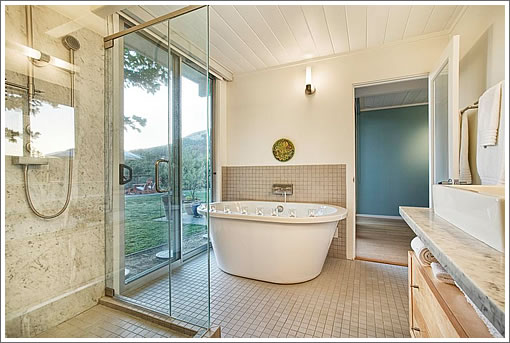 We still don't get the carpeted dining room at the end of the kitchen.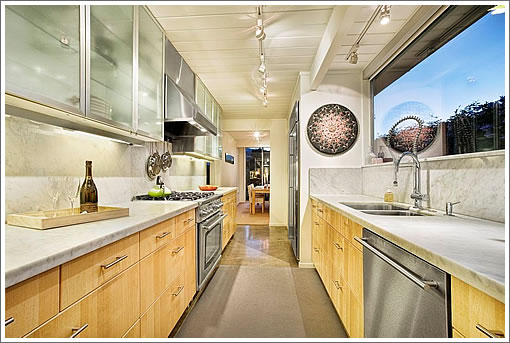 But we remain fans of the home's overall design and lot.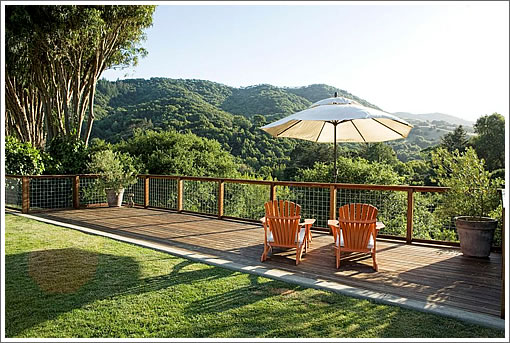 Never listed on the MLS but seeking $1,550,000 back in 2009, the owners decided not to sell and stayed in the house. At the end of this month, however, the plan is to list the home for $1,600,000, before which private showings are available if you're plugged-in.