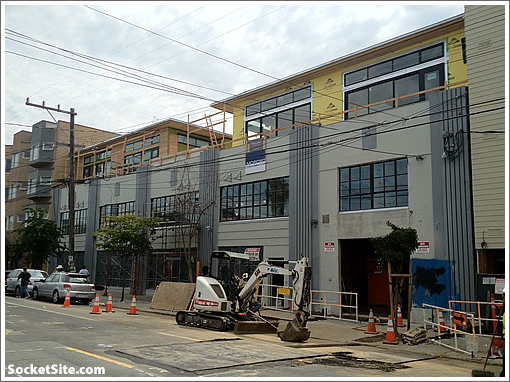 Having successfully raised the funds to develop the market's webstore, iPad app, and other technology last week, the physical development of Local Mission Market continues to make progress with a target opening of the market at 2660 Harrison Street this summer.
Above the market which will focus on local and handmade foods with online ordering and a pick-up window (or delivery), a new story has been added to the old two-story building, with three new residential units in the Mission on the way.
And as a plugged-in reader reports, while one of the new units will be a four-bedroom unit for the building's owners, the other two units will be two-bedrooms and offered for rent.