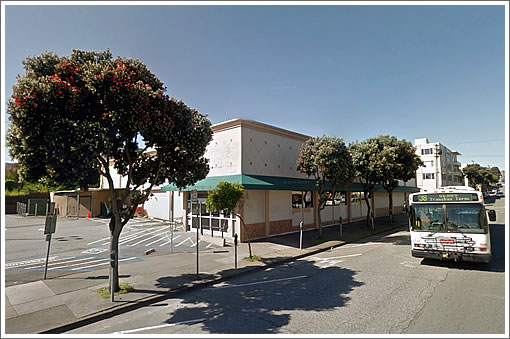 Vacant since the end of 2010 when Cala Foods moved out, this afternoon San Francisco's Planning Commission is expected to approve Grocery Outlet's proposal to take over and renovate the 13,500 square foot retail space at 6333 Geary Boulevard.
The proposal involves interior remodeling work as well as exterior improvements including new metal canopies murals on the building's west facade. The parking lot will be reconfigured to accommodate 28 cars with handicap parking versus 30 spaces before.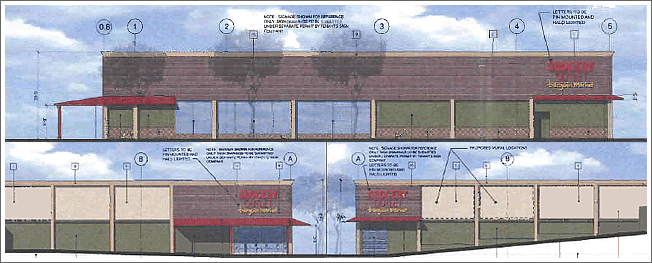 The project will provide landscaping and perimeter fencing to screen the parking area where none existed currently, installing 30-inch high green screen fencing and planting strips, shrubs, and trees. In addition, a total of eight (8) new street trees would be planted along the sidewalks on 271h Avenue, Geary Boulevard, and 28th Avenue (click images to enlarge):


San Francisco's Planning Department recommends approval for the project, the permits for which were filed in February with hopes for a quick start.