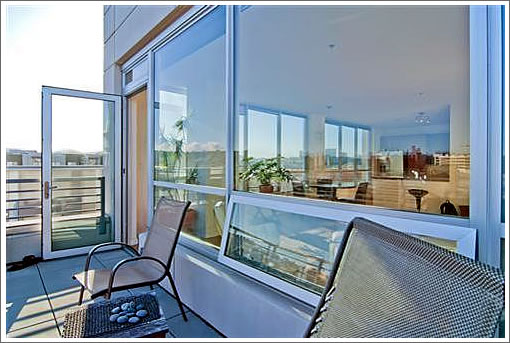 As we wrote in April:
In default since January 2011 when already $34,633 past due on a $727,920 first, and originally scheduled to first hit the courthouse steps last month but postponed, 325 Berry #602 is once again scheduled to hit the steps this afternoon at 2 pm.
Purchased for $910,000 in August of 2007 with 10 percent down, the 1,117 square foot Park Terrace one-bedroom has been listed on the MLS as a short sale for $749,000 and "in contract" for the past 352 days.
As always, we'll let you know who closes first.
Having successfully postponed multiple foreclosure proceedings, the short sale of 325 Berry Street #602 finally closed escrow last week with a reported contract price of $702,000, twenty-three percent ($208,000) less than the agent paid for the condo back in 2007 prior to the building coming down with a case of new construction litigation.
∙ Agent Versus Auctioneer: The Race Is On At 325 Berry [SocketSite]
∙ Park Terrace: From New Condo Smell To Litigation Discount [SocketSite]