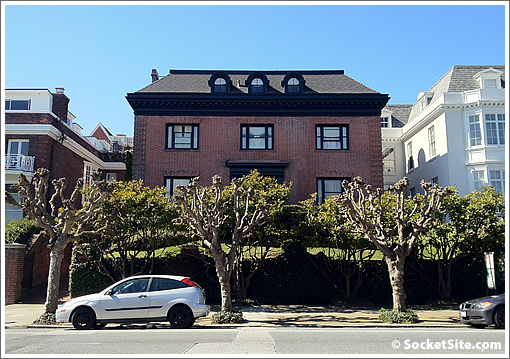 Metallica's Kirk Hammett has long moved on, but his former Pacific Heights home at 2505 Divisadero Street has just returned to the market listed for $9,250,000.
According to its listing, the 10,100 square foot Georgian mansion has been "meticulously remodeled" since being purchased from Hammett for $7,600,000 in December 2009 when last listed for $8,995,000 (originally asking $12,500,000).
In the words of a plugged-in reader two years ago:
Note to new buyer. It's time to shave the beard off the front of the house. That Ivy is on its last leg and sucks the life out of any chance of curb appeal.
Done. We'll let you know when photos of the meticulously remodeled interior are online.