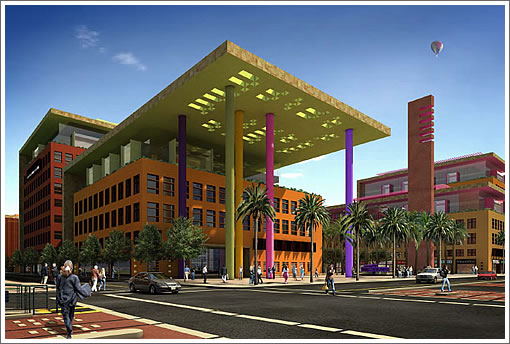 The office allocation for the first four buildings of Salesforce.com's Mission Bay Campus is poised to be approved by San Francisco's Planning Commission on Thursday, March 1.
The four buildings will yield 1,488,996 square feet, 1,254,551 of which will be office space, 41,363 ground floor retail, and 6,000 square feet for childcare. 1,394 parking spaces will be built underground while parking for 260 bikes will be spread between the four buildings.
A four-acre open plaza will be at the center of it all.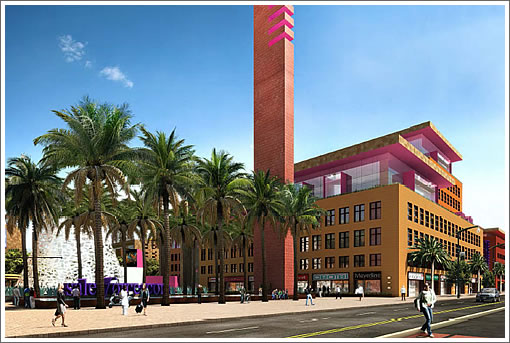 Supportive of Salesforce's overall plan, two design requests by way of the Mission Bay Citizens Advisory Committee: to be "thoughtful about where the brightest accent colors are placed, as they will be visible to the occupants of surrounding buildings" and "sensitive about rooftop uses, visible from Potrero Hill."
∙ Salesforce.com Campus Key Elements And Design Preview [SocketSite]
∙ Designs For Salesforce's Global Headquarters Complex in Mission Bay [SocketSite]
∙ A Bit Of Color On (And For) Salesforce's Campus In Mission Bay [SocketSite]