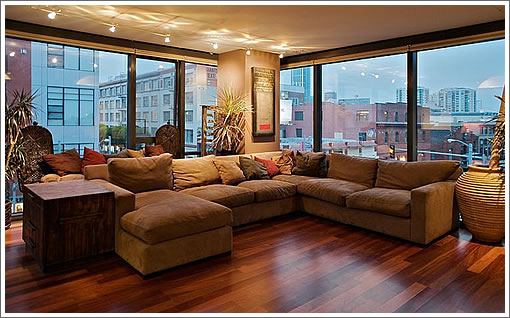 As we reported this past August:
Having been "extensively upgraded" with hand milled woodwork, built-ins and flooring since purchased for $841,500 six years ago, the corner Beacon two-bedroom known as 250 King Street #430 is back on the market listed for "$599,000" as a short sale today.
No mention of being pre-approved, but a successful purchase at asking would represent a savings $242,500 versus 2005 (not accounting for the value of the upgrades) and a comp at $448 per square foot.
And yes, the seller is currently in default on a first mortgage for $630,918 being $29,721 past due as of last month. A second for $52,500 also exists.
The sale of 250 King Street #430 closed escrow this week with a reported contract price of $707,000 ($528 per square foot).
∙ Extensively Upgraded And…Then Discounted 29 Percent [SocketSite]