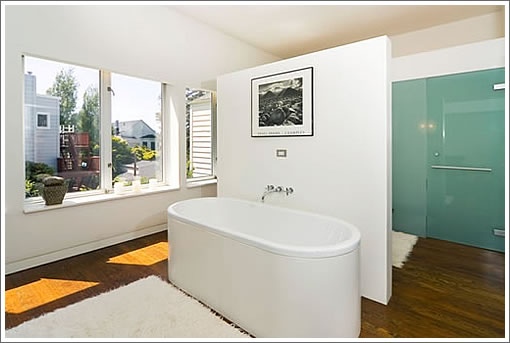 As we wrote when the Jensen & Macy redesigned home at 785 Cole Street hit the market in 2007 asking $2,000,000 and sold for $1,900,000 that August:
We're particularly fond of the wall of doors from the kitchen to the deck. And no, we can't explain the Barcelona Couch in the Kitchen.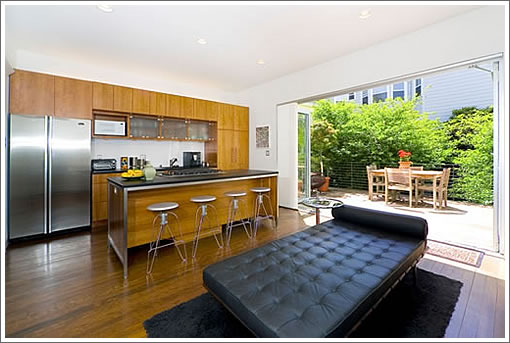 Back on the market and listed for $2,275,000, but not apples-to-apples as walls have been removed, a steel beam put in place, and two bathrooms (not including the one above) have since been remodeled. Our original two sentiments stand.
UPDATE: While not yet live when we published this morning, a new site and photography for 785 Cole is now online. And yes, a table has replaced the couch in the kitchen.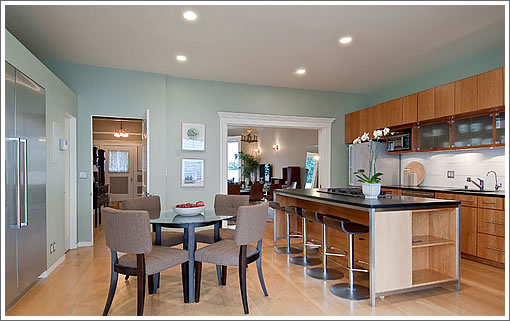 ∙ Listing: 785 Cole Street (3/2.5) 2,380 sqft – $2,275,000 [785cole.com]
∙ Garcon, There's A Couch In My Kitchen (785 Cole) [SocketSite]