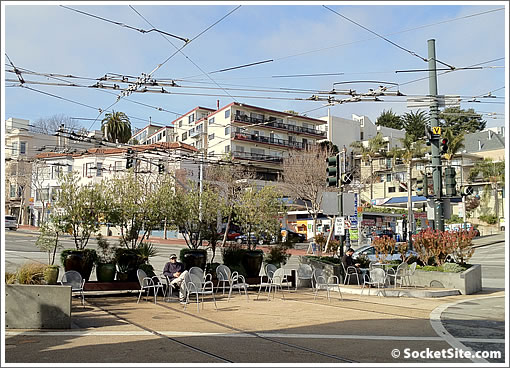 On the agenda for San Francisco's Land Use and Economic Development Committee this afternoon, new regulations for the use of Jane Warner Plaza, also known as the 17th Street Plaza or Castro Commons, San Francisco's first parklet to open at the intersection of Castro and 17th Streets.
As sponsored by Supervisor Wiener, a new use ordinance would prohibit sitting "on movable chairs or movable benches" in the plaza from 9pm to 9am and prohibit sleeping, camping, smoking or peddling merchandise in the plaza at any time.
The proposed restrictions will apply to Harvey Milk Plaza as well. And of course, please don't forget to wear your pants.