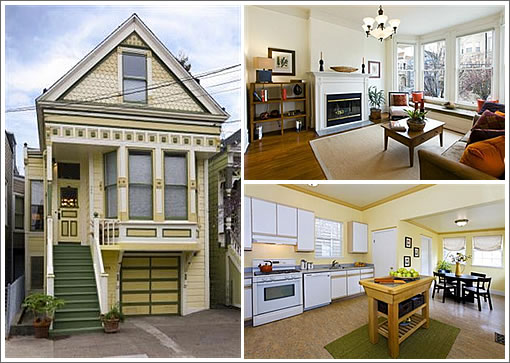 As we wrote in February:
The listing calls it a prized three-bedroom single-family home in the Mission with a three-car garage that's listed for $425 per square foot ($799,000). We'll call it perfectly livable with room for improvement(s) and bits of Victorian charm.
So, will a quick sale for 953 Hampshire be a sure sign of a "hot" market in San Francisco? Well, it all depends upon your perspective.
At $425 per listed square foot, 953 Hampshire would appear to have been priced between 2001 and 2002 values. And with a median sale price per square of $585 for single-family homes in the area in 2010 (down from $607 in 2009 and a peak of $699 in 2007), we'll let you make a few calls of your own.
The sale of 953 Hampshire closed escrow last week with a reported contract price of $900,000. At $478 per square foot, call it just above the area average of $446 per square in 2003, albeit with 50 percent more listed square feet than the average home.
∙ Will 953 Hampshire Be "Hot" At $425 Per Listed Square Foot? [SocketSite]