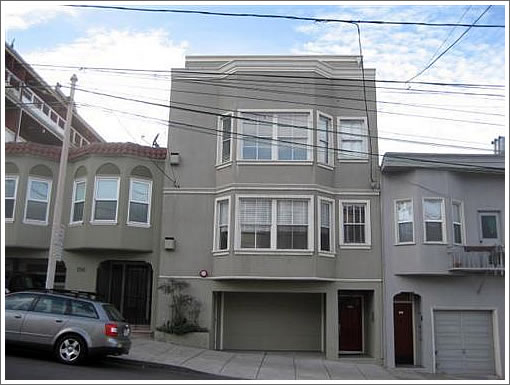 With a reported eleven or twelve offers, the sale of 146 Connecticut #3 closed escrow yesterday with a reported contract price of $665,000. While that's 27 percent "over asking and with multiple offers," the sale price for the Potrero Hill condo was also 24 percent under its sale for $880,000 in 2004 and 9 percent under its sale for $729,000 in 2001.
From a plugged-in reader with respect to the top-floor condo three weeks ago:
I put out some feelers on this property and was told the final sales price is going to be in the high 600k range, so it should sell close to it's 2001 price. views from this place were absolutely top notch.
And once again, the 50 percent larger but lower floor (i.e., without those absolutely top notch views) unit #1 at 146 Connecticut sold for $980,000 in October 2005 having originally sold for $699,000 (4 percent less than #3) in May 2001.
∙ An Offer Inciting Potrero Hill Price At 40 Percent Under 2004 [SocketSite]
∙ The SocketSite Reality Check For CBS's Infamous "42 Offer" Home [SocketSite]