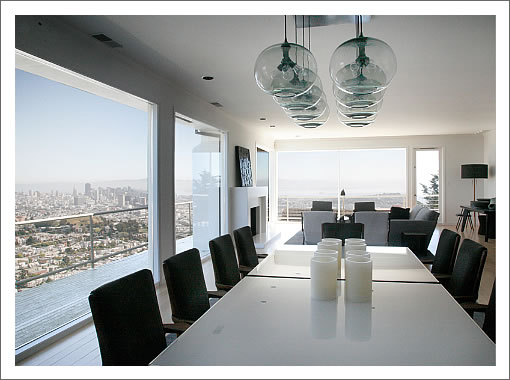 In March 2008 the Mid-Century Modern Clarendon Heights home at 100 Palo Alto Avenue built for former San Francisco Mayor Elmer E. Robinson in 1953 hit the market asking $4,000,000. It ended up closing escrow with a recorded contract price of $5,625,000.
And while we don't believe it's been remodeled much since (2008 not 1953), 100 Palo Alto is back on the market two years later and listed for $6,400,000.
Big views for certain, but even greater expectations for sure.
∙ Listing: 100 Palo Alto (4/4.5) – $6,400,000 [100paloalto.com]